From Wall Street Consultant to Macaron Master
Meet Chef Kathryn Gordon
Wall Street consultant. Macaron master. International pastry competitor. Best-selling author. Like many culinary professionals, ICE Chef-Instructor Kathryn Gordon never intended to work in food. Yet today, this former management consultant is one of ICE's most celebrated pastry instructors, and one of the country's foremost experts on the finicky art of French macarons.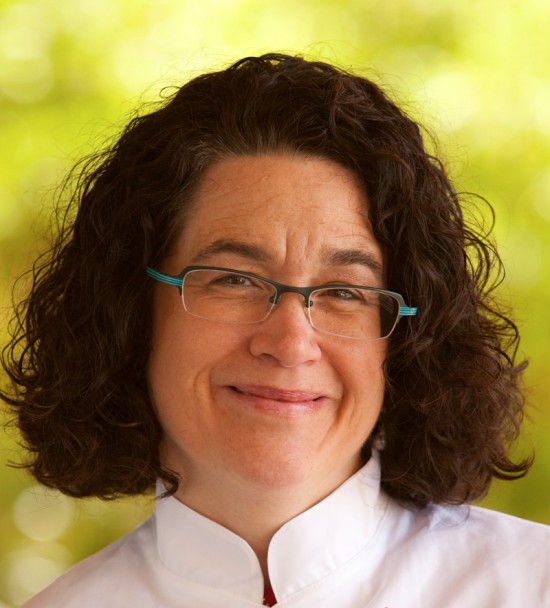 Growing up, Kathryn didn't have a "home base."  Her father's work in the oil business meant that the family was constantly on the move, offering her exposure to various regional cuisines, such as the Creole recipes of New Orleans. 
She even spent part of her childhood in Australia and attended high school in London, where she sampled a wide range of ethnic foods. Before she realized her culinary ambitions, Kathryn completed her undergraduate studies at Vassar College, and later, obtained her MBA at New York University's Stern School of Business.
Her work as a consultant in the high-stakes world of Wall Street trading left her more than prepared for a new career in the fast-paced world of restaurant kitchens. So, after earning an honors certification from L'Academie de Cuisine in Washington DC, it's no surprise that Kathryn excelled in the kitchens of New York's "big three" restaurants — The Rainbow Room, Tavern on the Green and Windows on the World — then, the three highest-grossing restaurants in the country.
Among her many contacts in the industry, Kathryn names Kurt Walrath as her most influential mentor. From serving dinner for 700 at the Rainbow Room to Sunday brunch for 2,000 at Tavern on the Green, there were few tasks he challenged her to take on that she did not master. Yet it was at Windows on the World, as Pastry Chef of Cellar in the Sky, that Kathryn realized her primary job responsibility was teaching — instructing a sizable staff of experienced chefs and interns during her time there.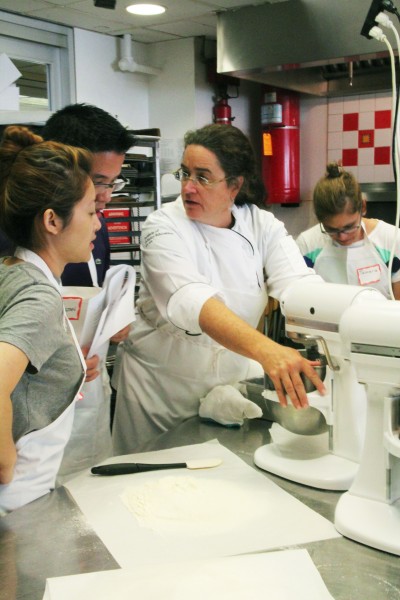 Shifting her focus, Kathryn was hired as an instructor (and subsequently became the Program Director for the pastry program) at New York Restaurant School, one of the city's top culinary schools (now closed). During that time, she also collaborated with an American artist who owned a hotel in France to launch a series of culinary tours and French pastry classes for U.S. based industry professionals.
In 2003, Kathryn joined the faculty at the Institute of Culinary Education and has since helped to launch ICE's own culinary study abroad programs. She has also proved a formidable competitor in National and Regional pastry competitions, and has even been the Master of Ceremonies for a number of pastry events, including the live Carymax World and National Pastry Championships.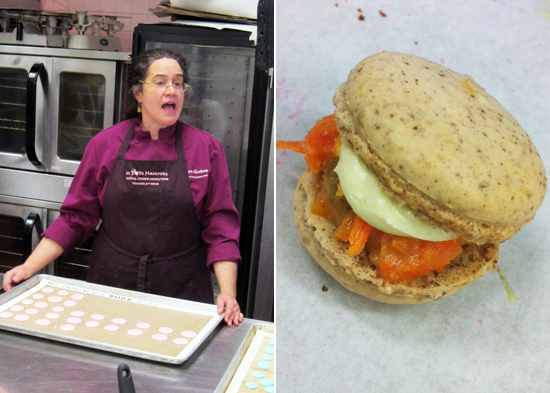 Back in ICE's New York teaching kitchens, Chef Kathryn aims to create extreme scenarios that challenge students to think on their feet. In 2011, she also published a best-selling guide to crafting French macarons — one of the pastry world's most notoriously tricky sweets. Described by the Wall Street Journal as the most "comprehensive and inspiring" book on macarons in any language, she is now at work on a companion book for Running Press Publishers.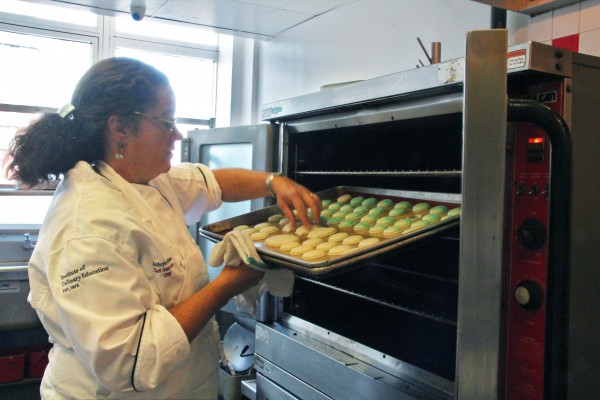 Inspired by her attention to detail and determined focus, it's no surprise that Kathryn's students have gone on to find their own significant success. Two, in particular — Dana Loia of Dana' Bakery and Kathleen Hernandez of Cocoamains — have followed in her footsteps, opening entrepreneurial macaron businesses catering to NYC's latest dessert craze.
Click here to learn more about Chef Kathryn, her macaron classes and work with the ICE Center for Advanced Pastry Studies.