The Ultimate Wine Certification
Now available at the No.1 Ranked Culinary School in America*
Embark on a global tour of the great wine growing regions through 300 tastings in 10 weeks at our New York City campus. Master sommeliers teach students how to taste, analyze and evaluate wine while exploring geography, geology, history, business and service to prepare you for the Court of Master Sommeliers official levels 1 and 2 exams onsite.
Request Information About Our Wine Program
By submitting this form, you agree that we may contact you regarding our programs using email, phone or text, including periodic use of automated technology for calls and texts, primarily, to set up and confirm appointments (message & data rates apply). This consent is not required to attend ICE. Visit our Privacy Policy for information or to change preferences.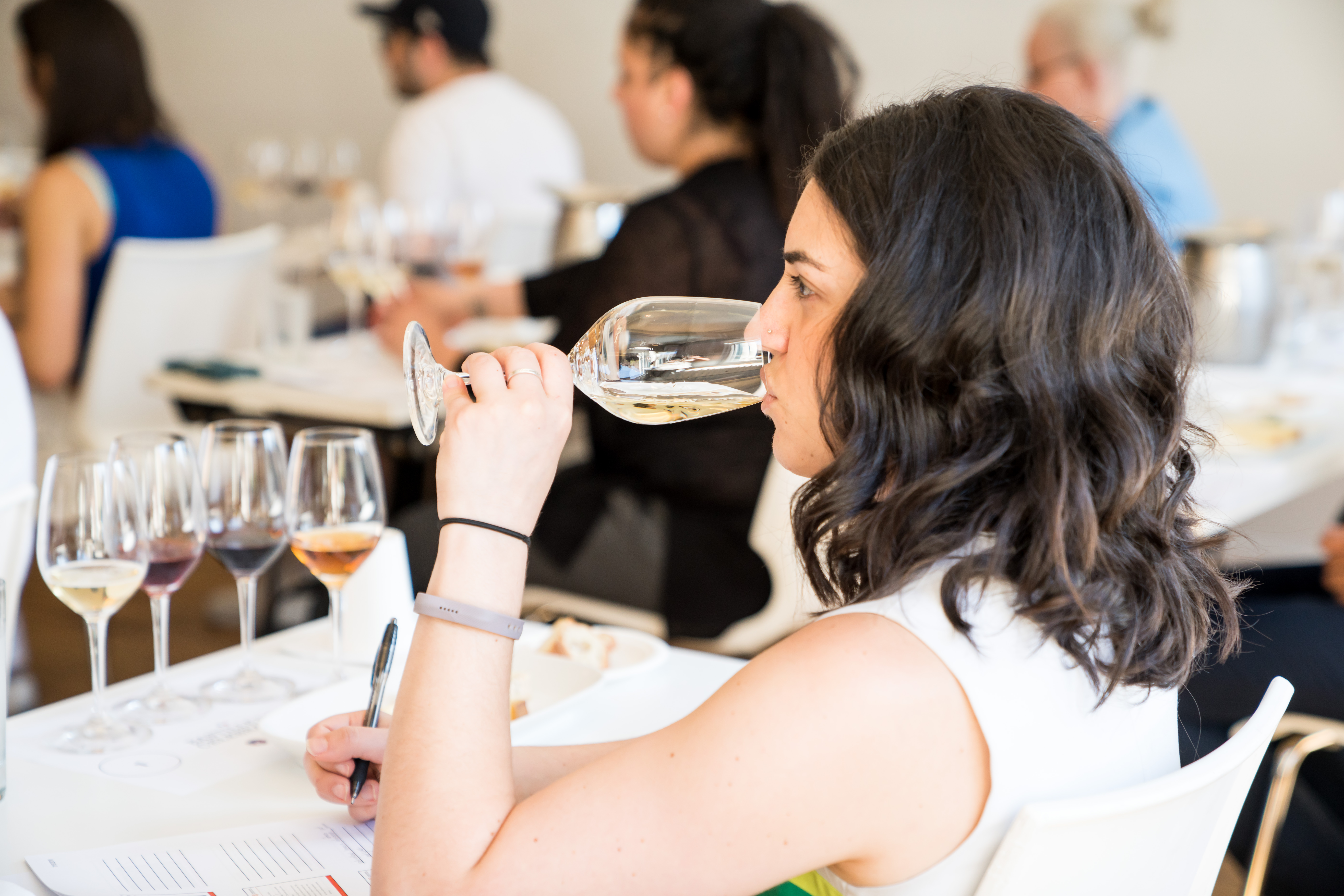 America's Only Program Approved by the Court of Master Sommeliers
Exclusively available at the Institute of Culinary Education's New York campus among culinary, pastry, hospitality and management students — the future of the food world.
Entirely taught by Master Sommeliers, led by Dean of Wine Studies Scott Carney, MS, a world-renowned expert.
Earn an internationally recognized credential: The Court of Master Sommeliers' Introductory and Certified Sommelier examinations are included onsite at the end of the course.
Taste over 300 wines using the Court of Master Sommeliers' Deductive Tasting Method.
Take an engaging tour of more than 24 wine regions while exploring viticulture, oenology, food pairing, aging and storing, management skills like pricing and designing wine lists, and other beverages, including beer and spirits.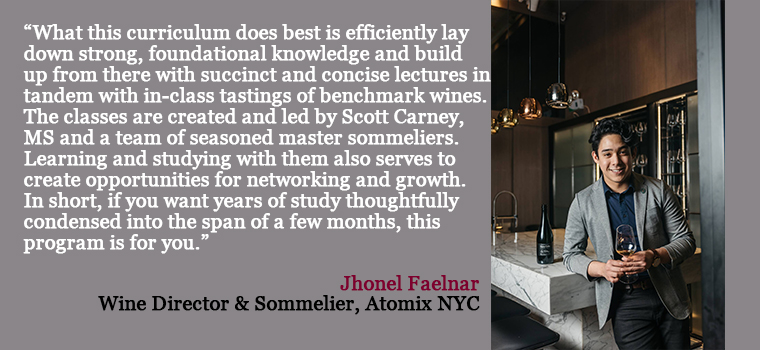 The Country's Preeminent Private Culinary School
Ranked the "No. 1 Culinary School in America"*
Campuses in New York City and Los Angeles, two of the nation's culinary capitals.
Six to 13-month diploma programs in Culinary Arts, Pastry & Baking Arts, Health-Supportive Culinary Arts, Restaurant & Culinary Management, and Hospitality & Hotel Management.
Extensive extracurricular opportunities, including guest lectures, demonstrations, 800+ recreational classes and continuing education for food and beverage professionals.
Our New York City campus offers opportunities for creativity and growth:
An indoor hydroponic herb and vegetable garden.
The nation's first education-focused bean-to-bar Chocolate Lab.
A Culinary Technology Lab outfitted with a tandoor, hearth oven, vertical rotisserie and cutting-edge modernist equipment.
Wine and mixology centers outfitted for professional training.
Our Los Angeles campus offers vibrancy and innovation:
Opened in March 2018 and offers the same six- to 12-month Culinary Arts, Pastry & Baking Arts, Health-Supportive Culinary Arts, and Restaurant & Culinary Management programs.
Globally inspired curriculum that reflects the local culture, diversity and flavor of the Los Angeles food scene.
A renowned roster of guest appearances, tastings and demos, now offered online.