Food TV Tips for Future Chefs
ICE alumni share advice about appearing on food competition shows, from "Top Chef" to "Chopped."
Season 16 of "Top Chef" debuts this week with ICE alum David Viana (Culinary, '04) competing in Kentucky, so we asked his fellow alumni for their best advice about cooking on TV. Here's what season 15 runner-up Adrienne Cheatham (Culinary, '07) and more star chefs have to share from their appearances on air.
A veteran of Le Bernardin and Red Rooster, Adrienne made it to the "Top Chef" finale with her takes on Southern food with French techniques, which she showcases monthly in her Sunday Best pop-up dinner series.
"The best part of being on the show, besides having the opportunity to cook for the amazing judges and chefs that you'll meet, is the opportunity to develop relationships with other people who you have so much in common with," Adrienne says. "There are only a few times in life when you'll be around such a talented and accomplished group of people who you're connected to by shared experience and love of what we do. Take full advantage and get to know these chefs and develop meaningful relationships. It'll help motivate you during your time on the show and make you a better person and chef thereafter."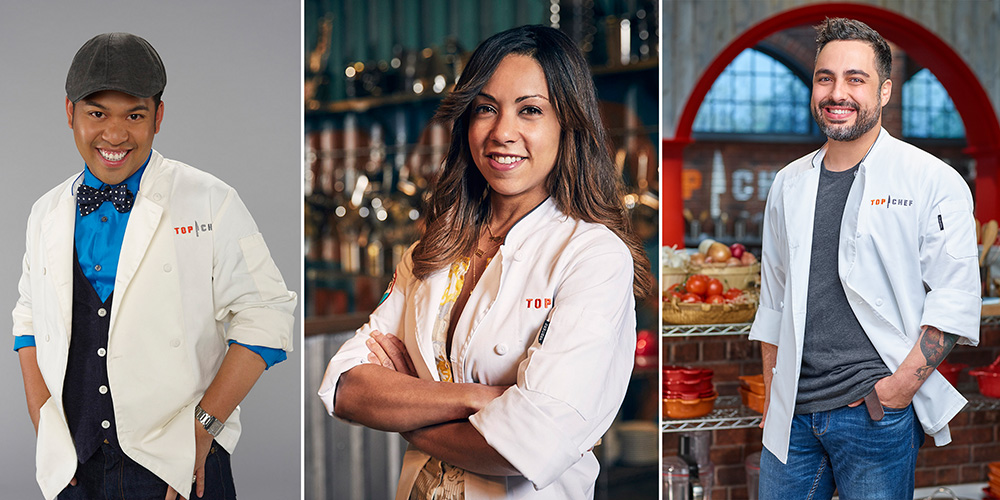 A chef-instructor at ICE's Los Angeles campus today, Arnold Myint (Management, '04) auditioned for "Top Chef" three times before being cast for season 7 and has since competed on "Food Network Star" (finishing third). Now a veteran TV guest, Arnold advises future competitors to "trust your technique, stay confident in your choices and, most of all, hold your ground. Cook with intention and heart. Share your point of view and treat the experience as if it's your coronation. And keep a scrapbook."
New York campus chef-instructor and alum Elisa Strauss (Pastry, '00) competed on season 5, episode 7 of "Food Network' Challenge." The award-winning artist behind Confetti Cakes in New York won an Extreme Holiday Cakes challenge with a larger-than-life, flaming sock monkey cake. Her advice? "Be as prepared as possible, bring extra supplies and go as big as you can. I found on TV, it's less about details as it is about size."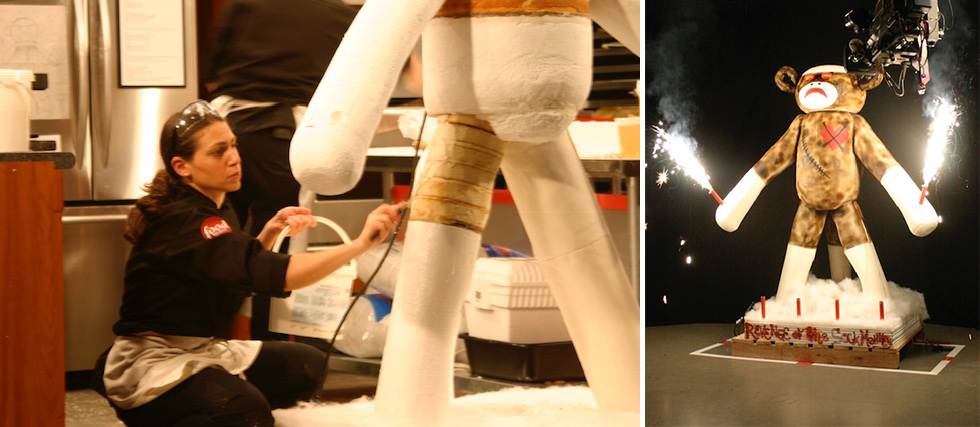 Another pastry pro, Prohibition Bakery creator Brooke Siem (Culinary, '09), conquered "Chopped" season 32, episode 6 with a savory dish: deep-fried crab. The speaker, XPT coach and writer relocated to Vancouver last year and still has the competition strategy down.
"When you open the basket, break down ingredients into their basic components — salt, fat, acid, sweet — and then use those building blocks to build your dish," Brooke advises. "For instance, you can mount a sauce with white chocolate (fat) just like you would with butter or marrow. Rhubarb jelly (sweet) can serve as the base for a barbecue sauce. Pickle juice (salt/acid) can serve as a quick brine. Potato chips (salt) can be ground and used to season. It's less about what you get in the basket and more about understanding how the ingredients can be used so you can cook something that's ultimately familiar to you."
Gary Gonzalez (Culinary/Pastry, '04) also won "Chopped" on season 32, episode 3: Celebrating Veterans. "Honestly, going in I was nervous and scared, but I did my best," Gary says. "What I can say for future competitors is be yourself. Cook with your heart and things will turn out better than you think. It's ok to be nervous but have fun and next thing you know, you might win it. I had an amazing experience and my fellow competitors and I are still in contact and became a family." Today, Gary's a chef at the Irving Inn Social in Rahway, New Jersey.
Three seasons later, Dani Macchia (Culinary, '13) competed on a Halloween-themed episode and encourages future "Chopped" competitors to "go into it open-minded" and not to overthink things. "Sometimes keeping it simple and tasting great will get you further than you think," Dani says.
If you dream of appearing on food TV shows, develop competitive cooking and pastry skills in ICE's career training programs.