When Disaster Strikes
Dean of Restaurant & Hospitality Management Rick Camac advises on emergency preparedness and management.
As an industry veteran of 20 years, I have personally had many ups and downs. I've had successes and failures. After three years of passive bar ownership, I decided to open my first restaurant, 5 Ninth, in the then-burgeoning Meatpacking District in 2005. I put in everything I had, I borrowed from friends and friends of friends. When we were ready to open (about a year and a half later than planned) we hosted our first Friends & Family service, and we had a fire. When I saw the firemen coming in with hatchets, I thought my time was over before it started.
Thankfully, the firemen did a great job and we reopened about two weeks later. Had it taken longer, we may have never opened. We had no more capital, nowhere else to turn and were out of time. The pressure to make it happen is enormous. You've hired staff, taken investors' money, purchased products you have not yet paid for and you have to live up to expectations publicly.
In 2008, the world changed forever. New York City changed permanently. Black cards and big events went away. Up until that time, Thursdays were the night out for locals. It wasn't a matter of whether you were going out. The conversation was about where.
Now, instead of Thursdays matching the sales of Fridays and Saturdays, it evened out with a Tuesday or Wednesday. Sales would never approach pre-2008 numbers and after 10 years, in 2013, our landlord announced our new rent would be $75,000 per month. In 2003, it was $7,500.
After Hurricane Sandy, I had two restaurants close (both downtown), which took us weeks to reopen. Our insurance was absolutely no help, blaming ConEd and claiming my business interruption insurance would not be able to be used (What was it for? I wondered). We barely made it through, lost thousands in product and more in revenue. Our staff lost wages and we were in no position to help. We stayed in business but never fully recovered or made it back to the revenue numbers we had attained prior.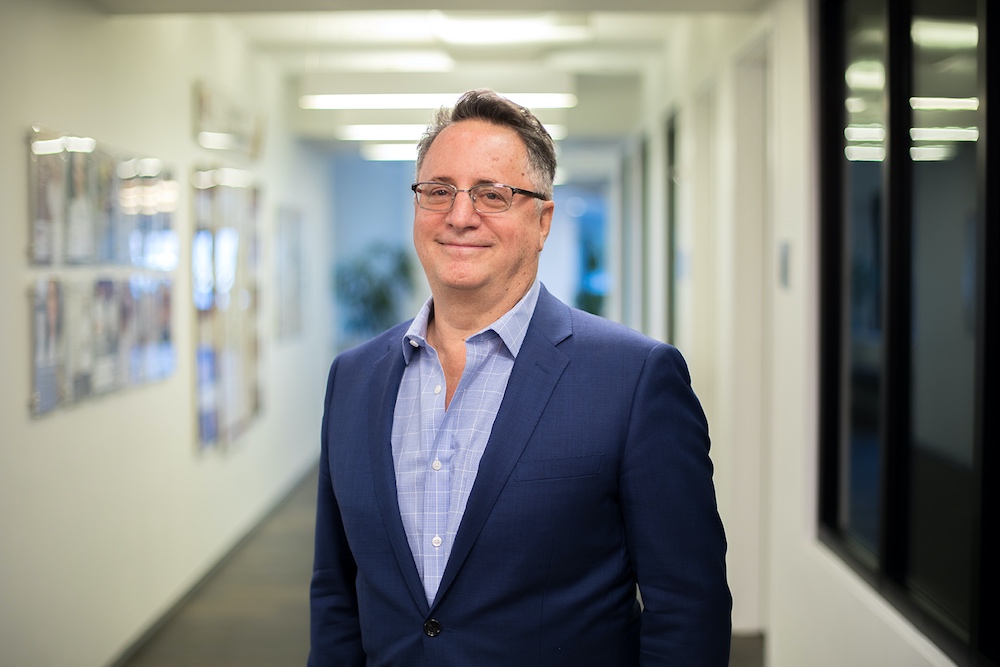 During these times, you feel for yourself and your family, your company, your staff (maybe more than anything else), your vendors and your investors. At times, I handled these situations very poorly. Anyone can feel helpless and not know where to turn or who can help. As many of us don't experience a natural disaster, terrorist attack or health scare to prepare for such crises, advice and resources can be sparse.
Here's a point-by-point guide for when disaster strikes your restaurant.
Be Informed
Whether a natural disaster, safety threat or health epidemic, monitor official updates from industry associations and local and national news outlets. In New York, that includes the National Restaurant Association (NRA), New York State Restaurant Association (NYSRA), and New York City Hospitality Alliance (NYCHA). In a pandemic like the COVID-19 outbreak, monitor updates from city, state and local governments, as well as the Centers for Disease Control (CDC) and World Health Organization (WHO). Seek legal counsel when necessary.
Ongoing resources for the restaurant industry amid the COVID-19 outbreak.
Communicate
Reach out to your staff and advise them of what's happening, continually keep them informed and provide resources when necessary. Monitor your team's safety, mental and physical health, and financial security.
Strategize
Proactively, take the proper health and safety precautions advised by the CDC and local, state and federal health departments.
Reactively, when cuts are necessary, cut menu items and then staff hours. Consider the minimum necessary to maintain quality and consistency.
If and when full-service is eliminated, convert to grab-and-go by removing seating and providing carry-out packaging. Consider offering or implementing takeout or delivery services with a skeleton staff. You can avoid delivery app fees and deliver yourself: Check the Department of Health website for regulations. The cost can be limited to a few bikes, helmets, locks, vests, IDs and some insurance considerations. Contact your insurance broker to make sure you have the appropriate coverage.
Develop menu modifications. I would suggest significantly limiting the menu to items that sell well, travel well and are quick pick-ups.
Evaluate your packaging needs. Certain packaging will continue to cook your food more than others. Try various methods of packaging keeping in mind travel times, modes of transportation and how to secure and ensure your menu item will arrive the way you want it to. Continue to test until the outcome is exactly what you would expect if ordered and eaten in your dining room. Consider deconstructing some items (separate the bun from the meat, if you are concerned the juice may leak through the bun, for example).
To Close Temporarily
Freeze any product that can be frozen. Alternatively, if you have limited freezing capacity, donate or send staff home with all the low-cost frozen food to preserve expensive protein.
Donate all expendable food to a charitable organization, shelter or kitchen to support your community and prevent waste.
While you can continue to pay staff, take advantage of the opportunity to do a real deep clean in the restaurant with the bonus that you'll be able to open more quickly once this passes.
Seek credits or outright refunds from liquor distributors.
Set the temperature as low as reasonable to save on electricity but not allow the pipes to freeze. I recommend 66 F in the winter, 76 F in the summer so the humidity doesn't get too high.
To Compensate Your Staff
Ask about state and federal government assistance for paid leave during shutdown. There may be help available. Stay on top of this news and apply as it becomes available.
Consider asking managers to take half pay during closure (at least for a period of time). If there's a financial threat of layoffs, this could be a reasonable alternative to cutting all your staff. The coronavirus pandemic has led to restaurant relief funds across the country, another option for compensating workers through crowd-sourcing.
To Delay Costs
Immediately talk to your landlord: Ask about abatement, discount or deferrals. Contact your real estate lawyer or whomever negotiated your lease for direction on paying or negotiating rent.
Call the appropriate agencies to see if penalties will be waived to defer utilities and insurance payments. Ask your insurance provider if you have force majeure clauses for business interruption coverage and discuss which expenses related to the closure qualify.
Look into low-interest lines of credit to shore up your cash flow needs. You may choose to use it for payroll.
Consider bankruptcy, a viable option for restaurants that have no choice other than going out of business. This will allow you to reorganize, stop any proceedings against you and put some power to negotiate back on your side. It will keep you in business. You can likely get a free consultation from a bankruptcy lawyer if you have no other options.
Silver Lining
Ultimately, there is some light at the end of the tunnel. This is an opportunity to take a hard look at your business model. At ICE, we educate management students about the evolving and ever-changing dynamic status of food businesses.
Being quick to adjust is the key to coming out of crisis. Whatever you do, do not stand still. Take action. More than ever, the necessary strengths and skills going forward are ​strategy, negotiation, management skills, leadership skills, fast execution and a strong understanding of key performance indicators (KPIs). It took me 10 years to learn what we teach at ICE in seven months.
Add business skills to your repertoire in Restaurant & Culinary Management.