4 Tips for Time Management from a Culinary Arts + Culinary Management Student
As a student enrolled in a dual-diploma program at ICE, I juggled a schedule for both the Culinary Arts and Culinary Management programs. Three days a week, I had management classes from 8AM to 12PM and then quickly I'd have to change for my 1PM culinary arts class, which ran until 5PM. On the days I didn't have management classes, I would spend my mornings working on reading and classwork for management, and then the remainder of my day honing my cooking skills in class.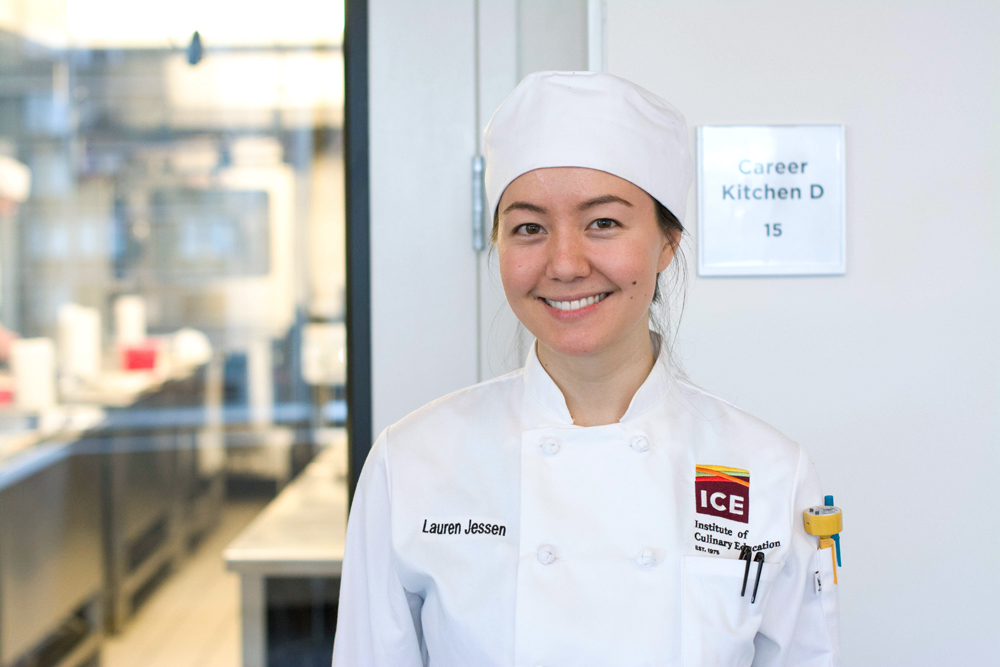 Once my Culinary Arts program ended, I had one month left of my management classes. The catch? I had just two weeks until I had to start my externship in a fast-paced NYC restaurant. This meant I had to build my management class business plan—the culmination of the Culinary Management program—with a full work schedule.
My externship schedule was anything but lax. I worked in the restaurant's kitchen five days a week—being smart with my time was more important than ever. While I had reading, presentations to deliver and business plans to develop for my management class, I also wanted to do a great job at my externship. When situations like this happen, time management is crucial.
Here are four ways I managed my time between my management class and externship:
Plan ahead. If you know you're going to be busy in the near future, work extra hard ahead of time to accomplish as much as you can beforehand. This way, when you're tired and busy during your externship, you'll feel better knowing that a solid chunk of your work is already done.
Use free hours wisely. Some days I would have a full morning of class and then run to work to start my shift at 1PM, leaving barely any free time in the day. On the days you don't have class or if you work a morning shift and get out relatively early in the evening, make use of that time by working on your business plan or putting together your presentations for class. Set aside one or two hours during your non-work/class hours to get your important work done.
Focus on one task at a time. At times, the workload of two programs may feel overwhelming. But working step-by-step and checking off small tasks systematically, rather than procrastinating and scrambling to get things done at the very end, will feel more manageable and the payoff is huge.
Prioritize your health. Throughout my management class, my instructor would always tell us to take care of ourselves. Working in the restaurant industry can be physically tiring and the long hours aren't conducive to good health. When balancing a schedule of working and going to school, rest when you can and don't neglect down time. If you burn out or get sick you won't be able to go to class, do your work, or excel at your job.
Ready to launch your culinary career? Click here to learn more about our career programs.