Our Most Popular Recipes of 2021
These are what ICE students turned to the most this year
Here at ICE, we cook a lot. And as another year comes to a close, we look back and reflect on the many recipes we've tested (and retested). As we turn the calendar year, we can't wait to see what we come up with next. 
Here, our top 10 recipes of 2021: 
Chocolate Chip Cookies with Smoked Butter
Chef Penny Stankiewicz gets fancy with her chocolate chip cookie recipe by pulling out her smoking gun.
Mexican Wedding Cookies
Chef Norma Salazar shares tips for making traditional Mexican wedding cookies, and explains their 16th-century origins.
Bourbon Salted Caramel Brownie
In this episode of Epicurious' 4 Levels videos, bourbon salted caramel and homemade whipped cream are combined to enhance rich chocolate brownies.
Macaroni Pie with Graham Cracker Pepper Streusel
Chef Michael's pro version incorporates brown sugar for caramelization, bacon for smokiness and specific techniques for creaminess and stability. 
Pan de Platano Caribbean Plantain Banana Bread
In this elevated version of banana bread, Dean of Artisan Bread Baking Sim Cass uses plantains roasted with brown sugar and rum.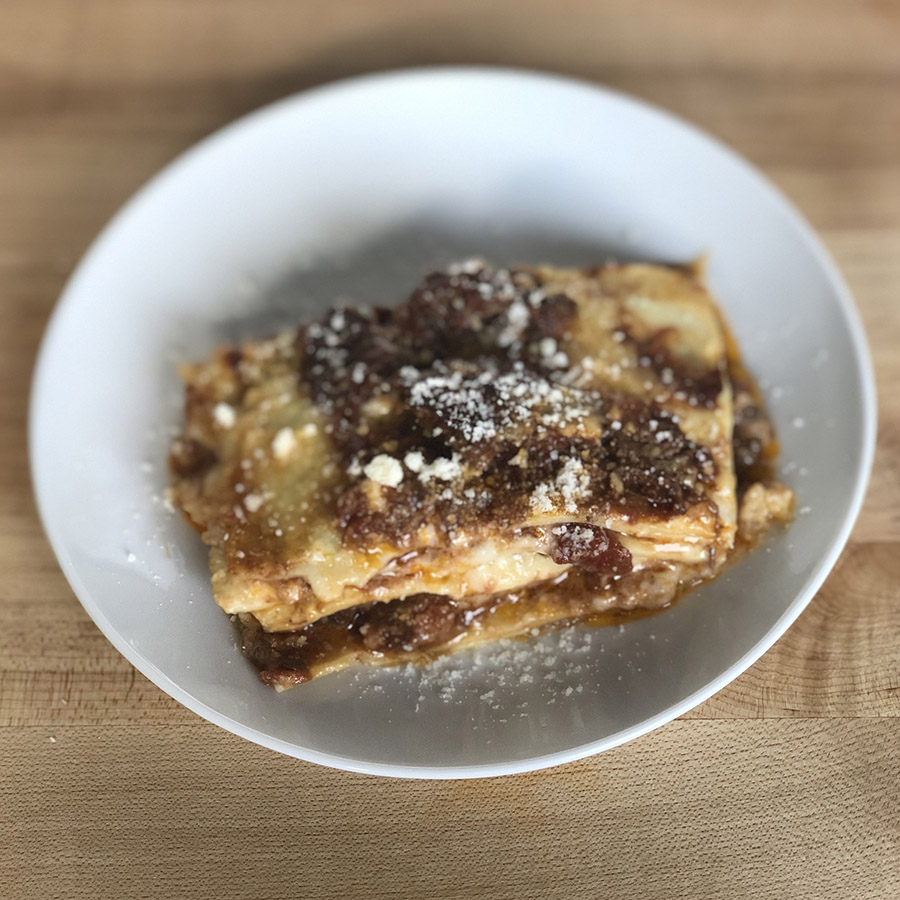 Lasagna, Meat Sauce & Béchamel
In this episode of Epicurious' 4 Levels video, Chef Frank Proto makes his own béchamel and lasagna sheets, and he uses pancetta and short ribs in his tomato sauce.
Pro Chef Spaghetti and Meatballs Recipe
The secret to chef-level sauce: making everything in one pot. 
Croissant Cinnamon Roll Recipe
Chef Tracy elevates her recipe with laminated dough, mascarpone, maple and bourbon.
Chef Frank's Soul-Satisfying Chicken Soup
On this episode of Epicurious' 4 Levels videos, Chef Frank Proto roasts a whole chicken, makes his own dumplings with the chicken fat and employs soft herbs for freshness.
Pork Chop with Chimichurri
Chef Frank Proto brines his pork for five-to-six hours, sears it in a cast iron pan and bastes it with butter.