ICE Graduates Poised to Win Big
A Look at the 2018 James Beard Awards!
It's that time of year again. The prestigious James Beard Foundation has announced the 2018 finalists for restaurant awards — and not surprisingly, the short list is full of ICE alums.
Each year the James Beard Awards embodies a theme, with this year's focus, "RISE," celebrating the power of food through community. As per the James Beard Foundation, nominees who are "championing causes, committing to values, speaking up for those who can't be heard or cooking their hearts out" are being recognized in 2018. Semifinalists were announced just last month, with final winners to be revealed on May 7th in Chicago.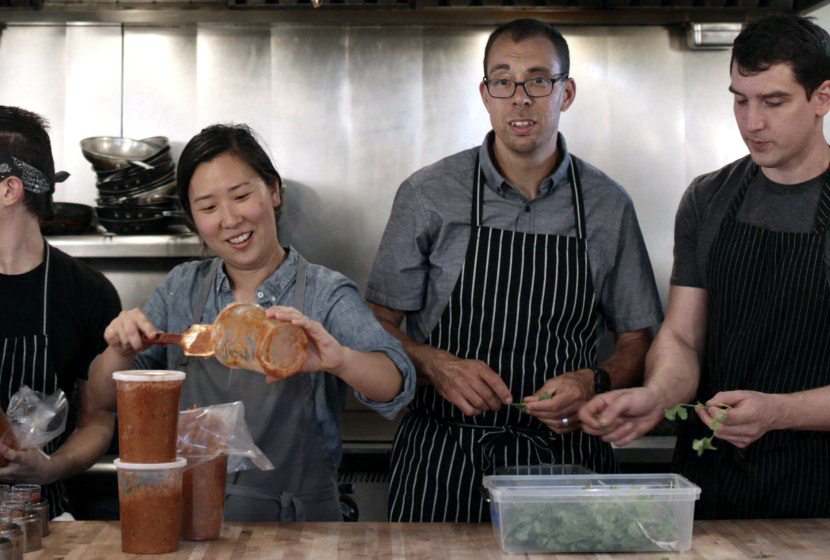 While it's no surprise to see ICE graduates on the list of James Beard Award contenders, having an all-women roster of finalists from ICE is certainly noteworthy. "I don't think any other culinary school in the world has the track record ICE does, serving as a training ground for bright and ambitious women who go on to become culinary leaders," says ICE President Rick Smilow. "It's exciting to continue seeing so many ICE alumni gain recognition and success at the level where they are finalists — or winners — of James Beard Awards."
Here are this year's James Beard Award finalists who got their start at ICE. Congratulations to all!
In the restaurant and chefs category:
Missy Robbins (Culinary '95) of Lilia (Best Chef: New York City)
Rachel Yang (Culinary '01) of Joule (Best Chef: Northwest)
Mashama Bailey (Culinary '01) of The Grey (Best Chef: Southeast)
Other ICE affiliated nominations include:
Kismet for Best New Restaurant, where Meadow Ramsey (Pastry '02) is pastry chef.
Outstanding Chef for Gabrielle Hamilton of Prune, where Ashley Merriman (Culinary '04) is co-executive chef.
Best Chef: West, for Jeremy Fox of Rustic Canyon, which is co-owned by Zoe Nathan (Culinary '01).
In the Cookbooks and Broadcast Media category:
Stacy Adimando (Culinary '10) for "Nopalito" (International Cookbook)
Vivian Howard (Culinary '03) for A Chef's Life (Outstanding Personality/Host) and Panna Cooking: Black Bean-Glazed Salmon with Ginger Cabbage (Video Webcast, Fixed Location and/or Instructional).
Launch your culinary or hospitality career with ICE — learn more.