ICE Alum Kerry Brodie Wins the 2018 ACCSC Outstanding Graduate Award
The Culinary Arts graduate founded Emma's Torch while enrolled at the Institute of Culinary Education's New York campus.
The Accrediting Commission of Career Schools and Colleges honored Kerry Brodie (Culinary, '17) at its annual Professional Development Conference on Sept. 27.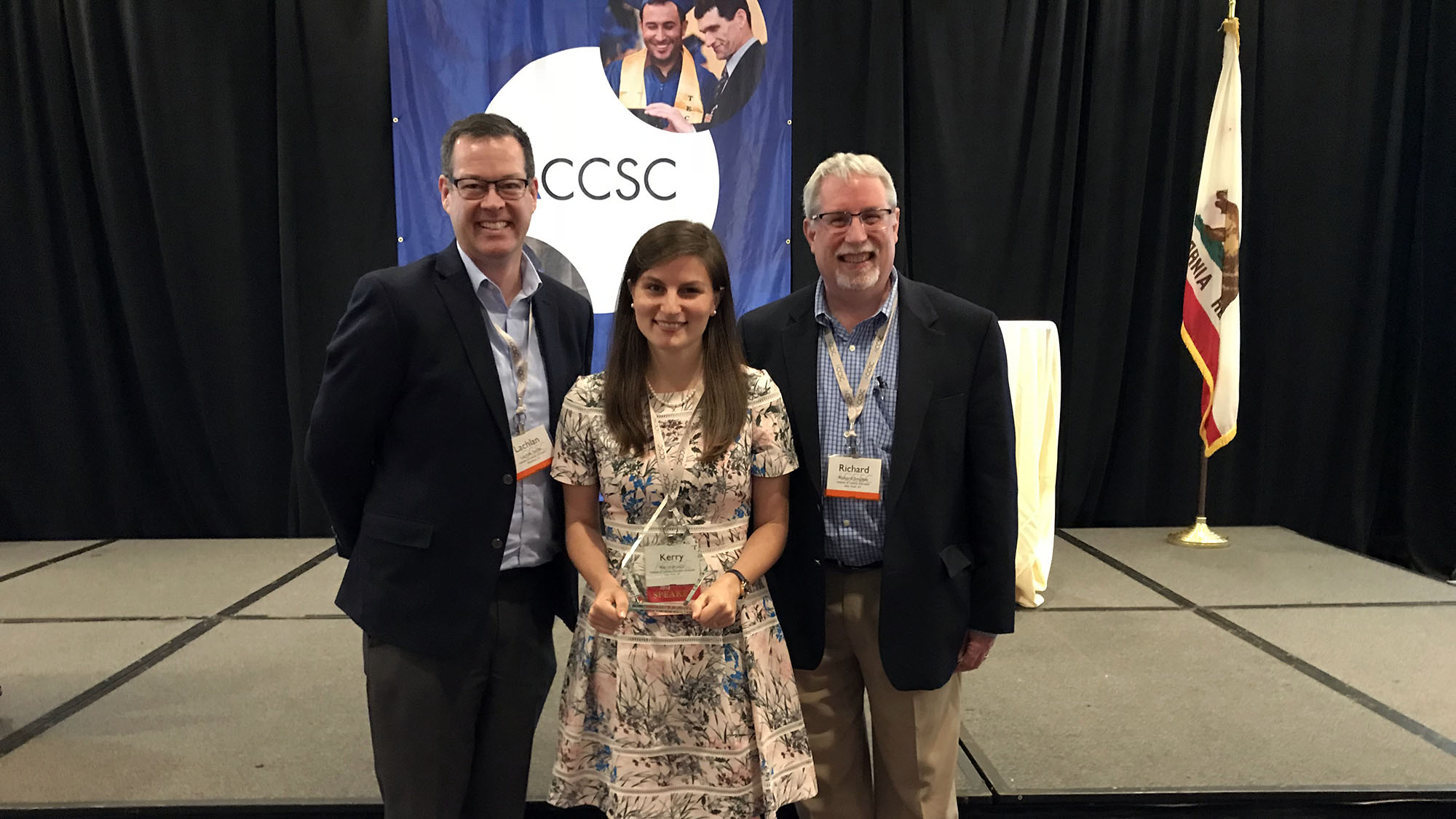 Founder of Brooklyn restaurant and organization Emma's Torch, Kerry is being recognized for her "commitment to the culinary arts and its power to transform other individuals' lives through occupational training."
The annual award from ICE's accrediting agency recognizes one graduate from more than 700 institutions for scholastic achievement, impacting one's industry and "demonstrated perseverance to overcome adversity." A nonprofit that Kerry launched while enrolled at ICE, Emma's Torch aims to empower refugees through free culinary training and career guidance in an eight-week, paid apprenticeship. Kerry recruited a culinary council to design the training program and in two years, participants have already gained employment at New York City restaurants.
"This is truly humbling," said Kerry upon accepting the award. "As a member of the Institute of Culinary Education, I didn't just learn to be dreamer, I learned what it meant to be a doer … I'm so grateful for the integrity, the grit and the drive that my classmates at ICE and the faculty at ICE, and really everybody who I interacted with in that community taught me … Now I get to speak to my students and sometimes, in particular with the survivors of human trafficking, I get to be the first person to say to them, 'What do you want to do?' And thanks to the education that I received at ICE, I'm also equipped to talk to them about how to make those dreams a reality."
Kerry won ICE's Wusthof Award for Leadership and has been featured in Bon Appetit, The New Yorker, Eater, Food & Wine, Saveur, Vogue and more media for her work with Emma's Torch. She partners with other nonprofits and major corporations, such as Whole Foods and The Starbucks Foundation.
Read more about Kerry's time at ICE, including her impressive background, on the blog and see her full acceptance speech below.