Meet the Culinary Entrepreneurs: John Gorham of Toro Bravo
Living in New York City and partaking in its incredible culinary scene often leads to an inflated food ego. How can we learn anything from chefs or owners outside of NYC, the cradle of modern culinary civilization? As it turns out, John Gorham, the well-known and successful chef/owner of Toro Bravo and two other Portland, Oregon restaurants, has quite a few things to teach us.
He spoke at ICE as the latest guest in our Meet the Culinary Entrepreneur series. In his modest and unassuming way, John shared important lessons about running a successful restaurant, whether in New York City, Portland or beyond.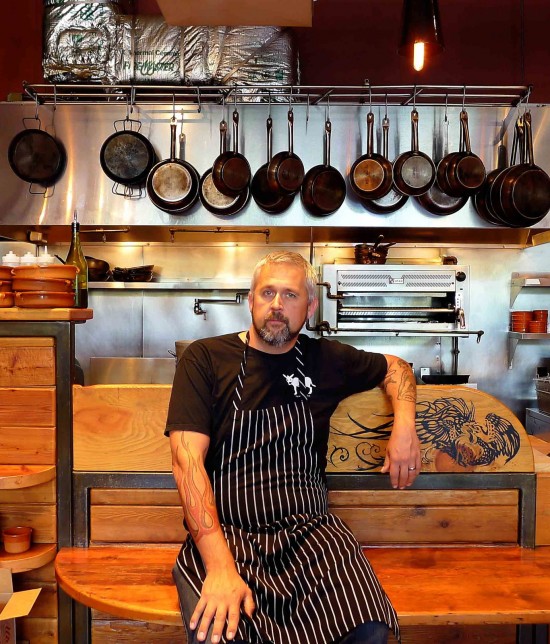 For almost two hours John captivated the room with his story of growth and development, both personally and professionally. He opened Toro Bravo, his flagship Spanish Tapas style restaurant, over five years ago for $180,000, and crowds still line up daily.
Later came his next two restaurants, both carefully crafted to fill a market niche: Tasty n Sons, a neighborhood brunch-centric restaurant and Tasty n Alder, a steak house that also caters to the brunch crowd. According to Gorham, all of his restaurants have shown positive cash flow in just month one, with total capital investments paid off in under a year. Not bad for a man who sees himself as just a simple guy from North Carolina who started making charcuterie on a whim.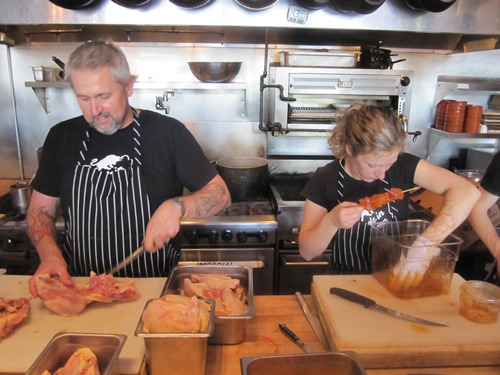 Gorham's lessons don't end there. He and his team go out of their way to make sure that all employees are treated well. His chefs and managers work only four days a week—a schedule that is almost unheard of in New York City's culinary scene. Working fewer days allows Gorham's employees to maintain work-life balance and show up to work well-rested and focused. Gorham himself tries to keep a balanced life, taking weekends off and keeping Sundays free to spend with his wife and kids.
As far as a marketing strategy, John doesn't use PR or advertising and thinks social media is overrated. He prefers to promote business through charities and local events. He realizes that the appeal of his restaurants are their party-like atmosphere and sells over 40% of his revenue in alcohol. And he pays well, too—waiters make $10.00/hr plus tips (the state regulated minimum wage) and his kitchen staff starts at $14.00 per hour. Add to that the lower cost of living in Oregon, and it all seems pretty enticing. Does John really work for the local Chamber of Commerce?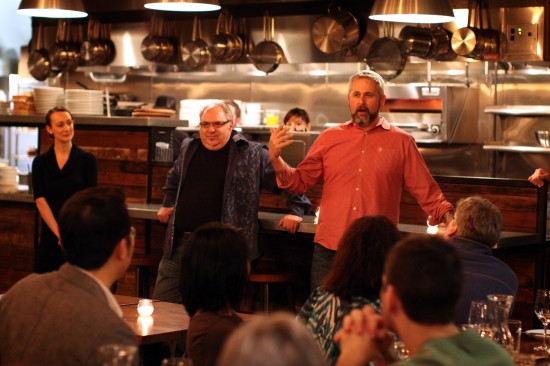 Has it all been great? Of course not. John described a falling out with an early partner who he still doesn't speak to. He mentioned that the original $180,000 investment was too low, resulting in cheap equipment that broke almost immediately and cost even more to replace. He's been sued from time to time and has learned many hard lessons along the way. Despite these bumps in the road, Gorham has enjoyed tremendous success as a business man and restaurateur. When asked if he would ever open a place outside of Portland, he commented: "Not likely. There is still a lot of opportunity in Portland." It's a smart, conservative comment from the "simple guy from North Carolina" who taught us New Yorkers a thing or two. "Take it slow and know how to how to manage money," he said. Good advice from a winner.