Rethinking Your Lunch Box: The Key to Happiness
My favorite part of the back-to-school routine is treating myself to a new lunchbox. I haven't been a student for a long time. Nonetheless, the chill in the air and the tips of the crisp leaves as they start to change justify a shiny, new lunch tote. I bring my lunch lots of places — to work, on drives lasting longer than an hour or two, to the pool when I have the chance to catch my kid's swim practice.
This doesn't come naturally to many of us, especially in the age of Seamless and Ritual. Don't get me wrong: I love skipping the line at Go! Go! Curry as much as the next person. But reserving my dining-out options for truly special occasions means I have more control over my budget, my waistline and ultimately, my happiness. And there's science to back me up.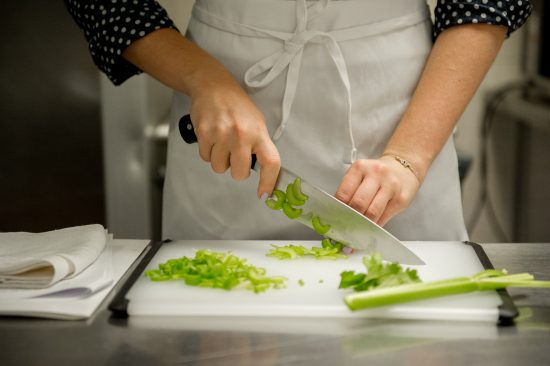 Robert H. Lustig, professor in the Division of Endocrinology at University of California, San Francisco, recently published a book called "The Hacking of the American Mind." In it, he draws a distinction between pleasure and happiness. Dr. Lustig argues that repeatedly exposing ourselves to easy-access pleasure is undermining our sense of contentment and our chances for being truly happy.
Takeout lunch? Pure pleasure: short term, addictive, delicious, but ultimately empty pleasure.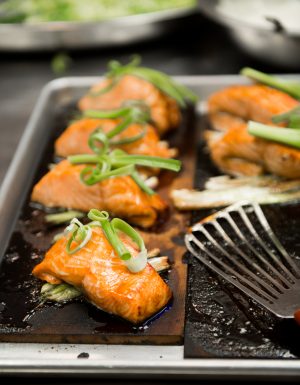 Luckily, Lustig offers us a roadmap: four keys to long-term happiness. On that short list is cooking. What better motivator is there than long-term happiness?
By signing up for an ICE recreational cooking class you'll be learning a skill that will make you measurably happier. With that in mind, here are some of my recommended courses this fall at ICE.
If you're just starting out in the kitchen, consider taking Knife Skills 1, a slow-and-steady, methodical class designed to give you the attention you need to get the most out of the most important tool in the kitchen. Next, try a one-day Essential Skills class, a 5-day Techniques of Fine Cooking, or a 15-session deep dive in Introduction to Culinary Arts.
If you've got a hankering for a culinary getaway, try one of our Essentials of… (Mediterranean, Tuscan, Thai, etc.) courses. And for the romantics, we offer couples cooking classes, where you can roll up your sleeves and cook alongside your loved one.
Check out all of our new recreational cooking + baking courses here.