Welcome Spring with Simone Tong's Grilled Asparagus with Pidan Sauce
With less than 24 hours until the first day of spring, we're hitting the market for our favorite spring vegetable: asparagus. Here, Chef Simone Tong (Culinary Arts, Culinary Management '11), of the critically acclaimed Yunnan-inspired rice noodle restaurant, Little Tong Noodle Shop, shares a unique take on asparagus, incorporating some umami, a hit of spice, and pidan, aka century egg — a delicacy in Chinese cuisine that adds a layer of complexity and richness to any dish.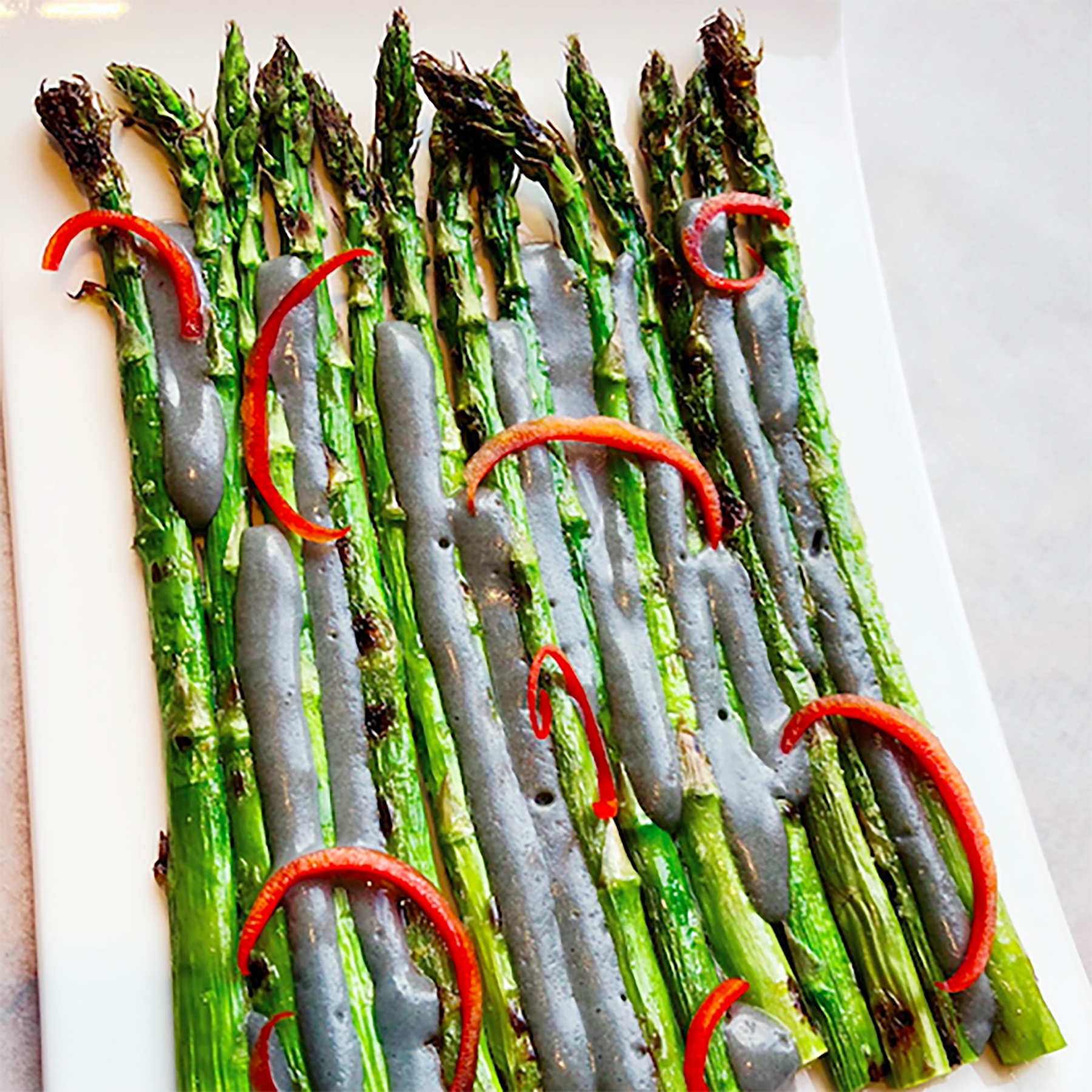 Recipe
Grilled Asparagus with Pidan (Century Egg) Sauce
Ingredients
Ingredients:
1 pound asparagus
Olive oil
Maldon salt
Pepper
Lemon
1 fresh cayenne pepper, seeds removed and thinly sliced
For the Sauce:
2 tablespoons white miso
3 pidan (century eggs), peeled (Simone's note: You can find these in Chinatown or Chinese supermarkets.)
1 cup chicken broth or vegetable broth
Pinch Maldon salt
¼ teaspoon xanthan gum (optional)
Directions
Preparation:
Coat asparagus with olive oil, salt and crushed black pepper, and grill over high heat, rotating often, until evenly charred. Remove to a plate while you prepare the sauce.
Purée all sauce ingredients in a Vitamix blender until smooth. Optional: Add 1/4 teaspoon of xanthan gum for a thicker consistency.
Pour sauce over grilled asparagus and finish with cayenne pepper slices and a squeeze of lemon juice.
Ready to study the Culinary Arts? Click here for more information on ICE's career programs.