My Culinary Voice: Dr. Swana de Gijsel
One of ICE's first doctors on staff shares her personal food journey.
This year, the Institute of Culinary Education hired its first doctors to better explore culinary medicine. After introducing Health-Supportive Culinary Arts and our first Director of Nutrition in 2019, we've added a registered dietitian and practicing physicians to study how food affects the body, wellness and mental health. Meet one of the doctors who is passionate about this endeavor.
As an inpatient physician at one of the leading hospitals in New York City, many people have asked me how I have been coping with the impact of COVID-19. It's had a devastating effect on many of our patients, their families, the health care system and its providers. I could not have made it through the pandemic without the incredible love and support from my family and friends nor without my passions: communication and nutrition. It has been the inspiration and pleasure of cooking and the joy and nourishment of food being shared and consumed that helped me to restore and heal.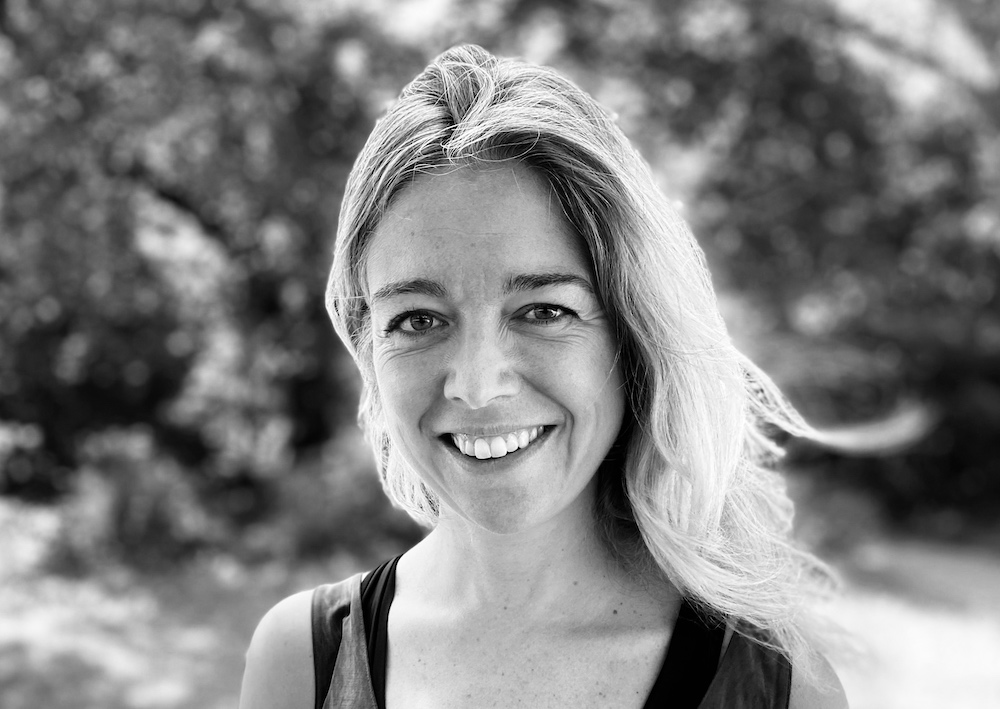 Back in 2015, I attended the International Conference on Communication in Healthcare (ICCH) in New Orleans, and my personal and professional passions started to merge. I had an epiphany and there was a sensation of flow, a state of being effortless, full of joy and unconscious of time. I listened to the keynote speaker, Dr. Dean Schillinger, describe his diabetes prevention social marketing campaign, thebiggerpicture.org. The campaign empowered minority youth to change the conversation about diabetes in their community by using creative outlets such as music and rap lyrics, a language spoken by his target group. At that moment, a deep sense of potential infused me as I imagined the infinite ways I too could communicate with my patients and students about nutrition and make an impact.
The interface between creative communication and nutrition sparked a new dialogue in me, a new fascination, which has only gained strength since. For me, food, ingredients, homemade cooking and love have always been essential requirements to fuel a human being. In my childhood home — an ethnic conglomerate of Indonesian, Dutch and German lineages — I spent long hours at my grandmother's kitchen counter, observing, smelling, helping. The ingredients were seasonal, the food delicious and the eating experience was treated as dedicated family time, and therefore, sacred.
Fast food was explained to me as being unrefined for the palate and, therefore, implicitly devoid of flavor. (I obviously disagreed as a child since I loved sweets as most children do.) Sparked by Dr. Schillinger's presentation, I started imagining inviting my patients into my kitchen to create delicious food and then analyze its nutritional attributes while enjoying a meal together. I've been wondering how to phrase that invitation in a culture without a strong historical culinary tradition of its own, how to introduce exotic, diverse and wonderful cuisines to tickle the palate and to challenge the notion that healthy food can't be exciting.
Shortly after visiting ICCH, I learned about the Culinary Medicine Program at Tulane University, where a group of like-minded doctors were teaching medical students, physicians and patients the profound impact of nutrition on health, right there at the stove. Fueled by the excitement of what I was learning, I sought and found support in the Food and Nutrition department at Weill Cornell Medical Center and College, where I collaborated with my colleague, Dr. Jonthan Waitman, and registered dieticians, physicians and chefs to bring a similar program to our medical school.
Over the last three years we have been teaching students from Cornell and Columbia. Without hesitation I would rank those sessions among the most fulfilling teaching moments in my career. Not only do students leave each session with a big smile on their faces, they are reenergized by the knowledge they gained in this innovative way of experiential learning inside a kitchen, cutting, cooking, smelling, tasting, eating and lastly communicating how this food can fit in diets for them and their patients.
Culinary medicine is a rising, dynamic movement and I am thrilled to be a part of it. The medical system is finally acknowledging the indelible role of nutrition in tackling obesity, diabetes and cardiovascular disease, as well as the importance it has on practising self care and improving well-being.