Carla Hall Shares the Secret to Her Success
'You Can't Stand Still'
She's been an accountant, a model, a caterer, a chef, a reality TV competitor and most recently a cookbook author, a restaurateur and a co-host of ABC's Emmy award-winning, popular lifestyle series "The Chew." She is Carla Hall, the fan favorite competitor on Bravo's "Top Chef" and "Top Chef: All Stars."
Classically trained in France, but true to her Nashville roots, Carla is a culinary Wonder Woman who's worked nearly every nook of this business with enthusiasm and a healthy dose of hootie hoo! Andrea Strong spoke to Carla about changing careers, the need to feel frustration, the reasons she temporarily closed her Brooklyn restaurant Carla Hall's Southern Kitchen and why social media is a double-edged sword.
Andrea Strong: You started out as an accountant, then became a model and then ditched it all to become a caterer. Can you talk a bit about these decisions and how they played out?
Carla Hall: I think it's important to say that from the beginning, I had parents and grandparents who said to me, "It's your job to be happy, not to be rich." So I was always looking for satisfaction. Having the support of my family made it that much easier to make the transitions I made.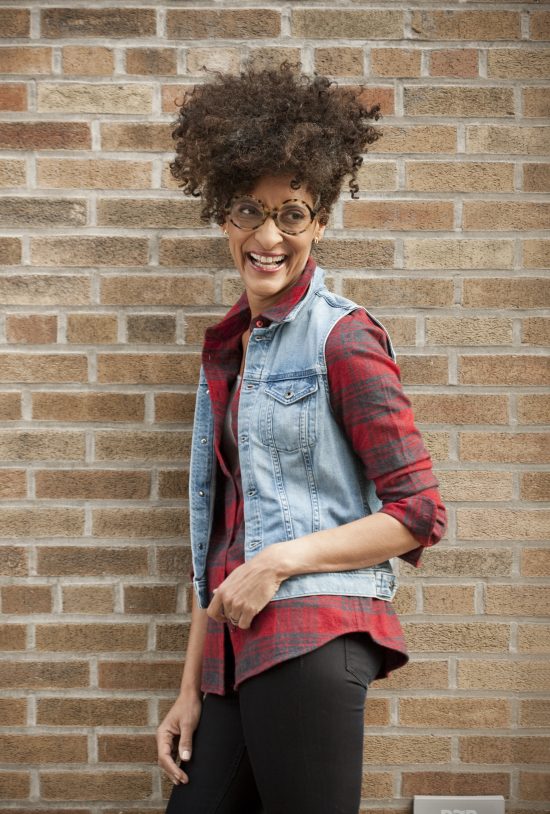 That said, I really hated my job as an accountant. I was doing some modeling on the side, and I met some girls going to Paris, and I went. I had no interest in food at the time, but living in Paris changed that. I would go to these Sunday brunches with models and some ex-pats and that's where my interest in food came from.
Being at these communal meals, it felt like my grandma's Sunday suppers. And it was just this feeling that I had missed so much. I became curious about what was happening in the kitchen and about the garden and how all that got to the table. I started cooking for the people I was staying with and buying cookbooks.
So it started out as a hobby? When did you have that moment where you knew it was going to be your career?
I was in Paris for a few years, then I was in London and then I went home to the States where I started a lunch delivery service, really as a fluke. I had done a baby shower for my sister and made all this food. A friend of mine could not make it to the shower, and I promised her that I'd bring her the leftovers. But then my brother-in-law ate them all!
So I went home and re-made all the food and packed it all up in a picnic basket, which is all I really had to transport it, and brought it to my friend the next day at lunchtime. She worked at a doctor's office and when I got there and opened up the basket, my friend said to her co-workers, this is my friend Carla and she has a lunch business.
And I was kind of shocked. I was like what? And then I said "Sure, yeah, it's the Lunch Basket!" I had to make up prices right then and there. Then they said great, can you do this for us every day because there's no place to eat around here. And I did. I went door to door to barber shops, and other small local businesses and slowly built up to 14 clients. I found myself doing it for five years.
To think that if you had just called up your friend and said, sorry, my brother-in-law ate all the leftovers, so I won't be bringing you lunch tomorrow, you may never have started your catering business!
Well, my word is my bond, and when I say something I keep a promise. When people see you on TV they don't realize that you started somewhere. I worked like crazy every day, not one day off, for five years. I delivered food in a bassinet on the bus! Finally I bought an old mail truck to make my deliveries. I was working it.
When did you decide to go to culinary school?
After five years, I turned 30 and I felt I had the practical training from my own business but I wanted the theory and the classical training. I knew I needed culinary school for that. 
You've worn so many hats within the food industry — caterer, author, television personality. What made you want to open a restaurant?
I never wanted to open a restaurant, but my business partner thought it would be a great idea. I was telling him no for the longest time. Then he said come see this space, and when I saw it, I got this feeling of what I could do, which would be like a meat plus three, but with Nashville hot chicken. I had a vision then. I felt it. It was like a perfect storm: I saw a space and I got that feeling that I was meant to do it. I am all about the gut and my feeling, it doesn't make it any easier, but at least I feel like I am on the right path. It's incredibly hard to run a restaurant, and I know most don't succeed but I did feel I was meant to do this.
You opened in June 2016 and you recently closed to "retool"? Why?  
You really don't know how hard it is to open and run a restaurant until you do it. I have never been that tired in all my life, but there was also a great sense of satisfaction and happiness and that is what I always check into and make sure is there. The food and concept was fine but the staffing became a major issue. My general manager moved on and things started to fall apart.
That is one of the most challenging parts of running a small business like a restaurant. One night we had this huge party and a few people called out, and it was me doing it all. I was bartender, I was server, I was doing dishes. I was like hold up, I am not meant to do all of this. And then more people were calling out. So I just shut it down.
It was hard to close to retool but I felt like there were so many cracks behind the scenes and they were really starting to show. I felt it would be harder to build my reputation from mediocrity than shut it down. I didn't care if they said my restaurant failed, I cared about my reputation and putting out a good product and to have people be excited about it. If you're gonna eat my food, you're gonna love it and have a great experience. We are working it out and I hope to reopen by July.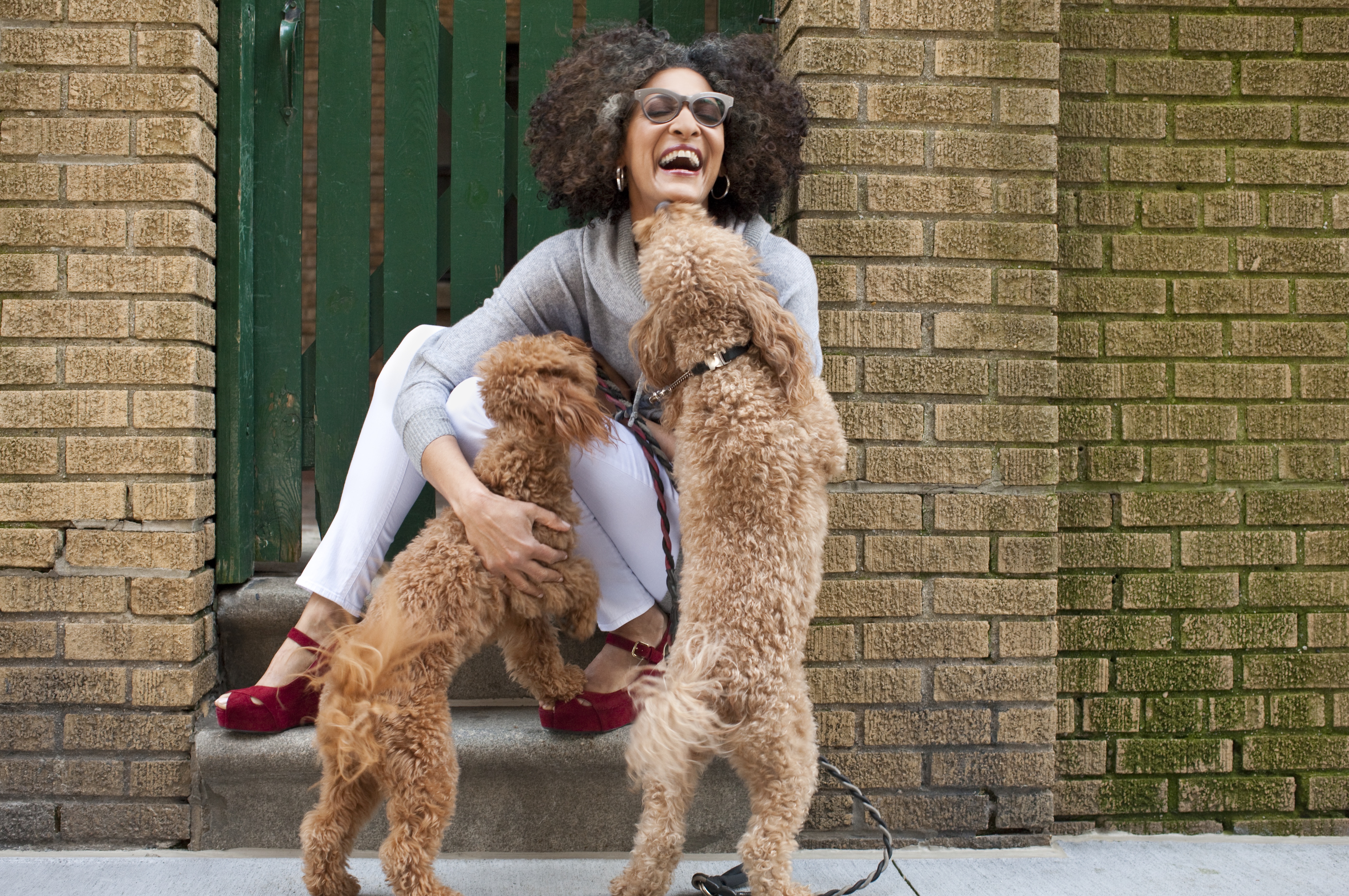 I read that you used Kickstarter to open your restaurant. What was that experience like? Would you recommend it for other aspiring restaurateurs?
We raised about $262,000 on Kickstarter and it cost $1.1 million to build out and open the restaurant. I think Kickstarter was great to let the world know I was doing this project. It was a kind of hello, here we are!
The challenge is that I did it to announce the intention of the restaurant, but it was still a year and a half before the project was ready and people didn't understand why it was taking so long. I think that it's hard for a "celebrity" to do it because even though you have the same financial restraints as someone else, the assumption is that you have money.
Also with Kickstarter you have to give people something of value, like dinners or books, and so you are really giving back a lot at the end of the day. However, it's great way to fund a project. The thing I would recommend is to build your social media presence prior to your Kickstarter otherwise you are preaching to a void. You need the volume, you need a big community to preach to, and I don't think people realize that. But it's a hugely successful thing to do if you are in a small community who wants to support you to build it.
I am sure the road from accounting to opening Carla Hall's Southern Kitchen has not always been smooth. How do you deal with frustration and continue moving forward?
My feeling has always been that if you are frustrated enough you will move forward. It's the thing that makes you work, especially for me. There are times I feel like I am beating my head against the wall, and at those points I either say I can get behind it and work it through or find out that I have to change course, but you can't stand still. You are supposed to move in some direction. You have to get mad. You hear these stories of a mother who lifts a car off her son. Well, frustration is a form of fear that can force you to move and to see things and make a change.
Do you feel as though you have developed a culinary voice, and is it important as a chef or personality (or both) to have one?
I didn't start out thinking, I am going to have this "voice," but because of "Top Chef," I do. People stop me in the street and they say, when I see you I get hungry, and people think of comfort food when they think of me. That is what my restaurant is built on and that's because of who I am.
My goal is to recreate the joy of going to my grandmother's house. I think as you build your career, it's important to have a point of view. When people are in the mood for a particular type of food, then you fill it. That doesn't mean you can't change occasionally, but it's nice for people to know what to expect. I have done braised pork with plantains and ginger and people are like, where's the fried chicken, but it's still comfort food.
What are your thoughts on food media and culture?
Insert eye roll! I mean all that food on Instagram that makes people an influencer? Everyone's a critic and everyone thinks they know food. But on the other side, and the good side, chefs can push the envelope more because people want to be eating more interesting foods, they are more adventurous. The other good thing is that important issues around food, food insecurity and food waste can be spotlighted on social media. But when you can't eat your food because you are too busy taking a picture, not so good.
Any advice for students interested in pursuing careers in food media?
I think food media is a great thing. There are all these new careers popping up, because of food and how popular it is. And forward-thinking culinary schools like ICE offer great classes in food media in these small intimate settings that make it easier to move from one discipline to another. I'd say take one of these classes, network a lot and find your way in.
Ready to launch a dynamic career in the culinary arts? Click here for more information on ICE's career programs.