Discovering Asian Cuisines
Life as a Culinary Student
Before culinary school, when I thought of culinary arts and fine dining, my mind always wandered to the French—at the time, I saw the French as the sole proprietors of exquisite cuisine. From classic dishes such as coq au vin to other dishes with fancy names I could hardly pronounce (before coming to ICE, that is), I was sure that I wanted to focus my culinary studies on French cuisine. In fact, I wanted to master the art of French cooking.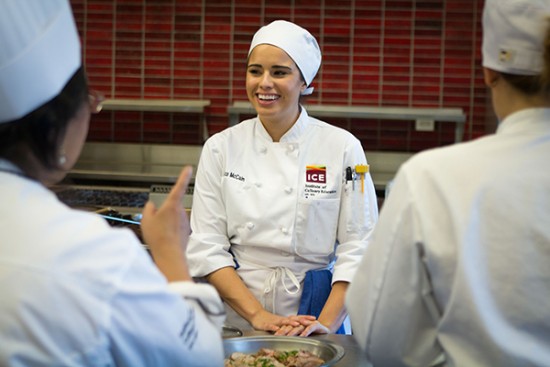 When classes began and we started cooking our way through different regions, I was exposed to numerous different styles and flavors of the world. Initially, I was still fixated on the French—the classic style and elegance associated with this cuisine was more than captivating. And with ideas of restaurant kitchens like Daniel in my head, I couldn't shake the idea that French fare was the pinnacle of cuisines.
It was when our class curriculum moved on to the Asian region that my mind began to open to different styles of cooking. Before culinary school, I only knew of the more popular Asian dishes—like sushi rolls and pad Thai—but I never realized the complexity and variety of Asian cuisine.
Getting to know the different spices, methods of cooking and the time required to prepare the bases to some of the dishes came as a total shock to me. I discovered new flavors and textures in Asian cuisine that I hadn't been exposed to previously and found myself excelling at the new methods of preparation—to my surprise, preparing items like bao buns and sushi came naturally to me. When we began exploring the flavors of India and Thailand, I knew my idea of one "supreme" cuisine had changed.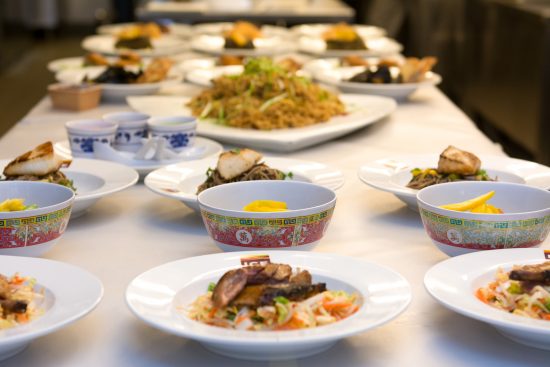 In addition to learning new cooking styles and ingredients, our classes introduced me to equipment I had never heard of before culinary school—one of my favorite aspects of my education here at ICE. For example, in one of our lessons we had the chance to make naan, a pita-like bread that is made with a special oven called a tandoor.
A tandoor is traditionally a clay, wood or charcoal-burning oven—the kind used to cook tandoori chicken. We cooked our naan by pressing the dough firmly against the sides of the tandoor to infuse it with the spices, smoke and flavors of the chicken while simultaneously cooking the bread. This technique means safety gloves and great caution are a must.
When done properly, this lengthy process produces an absolutely delicious product, and one that I never would have learned by focusing solely on French cuisine. From toasting and grinding our own spices to making marinades and curries to rolling our own sushi rolls, Asian cuisine is so much more compelling and delicious than I ever thought.
I look back to when I was one-cuisine-minded and I could not be happier with my decision to be here. I have a more complex view and ICE has broadened my culinary horizons beyond French cuisine. I can't wait to enter the world of pastry in the next module!
Ready to broaden your culinary horizons? Click here to learn more about ICE's innovative Culinary Arts program.