ICE Hosts the James Beard Foundation's Chefs' Night Out
On Sunday, November 18, ICE hosted the annual Chefs' Night Out from the James Beard Foundation — a prelude to the JBF Awards ceremony in Chicago and a chance for chefs, nominees and presenters to mix and mingle while sampling delicious, inventive food and drink.
With the James Beard Foundation also celebrating its 30th anniversary, this year's Chefs' Night Out was particularly festive. "ICE and the James Beard Foundation have always had a special bond and shared history," said ICE President Rick Smilow. "The predecessor to ICE was Peter Kump's New York Cooking School, which was founded by Peter Kump in 1975. Kump, along with Julia Child and Jacques Pépin, was the founder of the James Beard Foundation and served as its first President."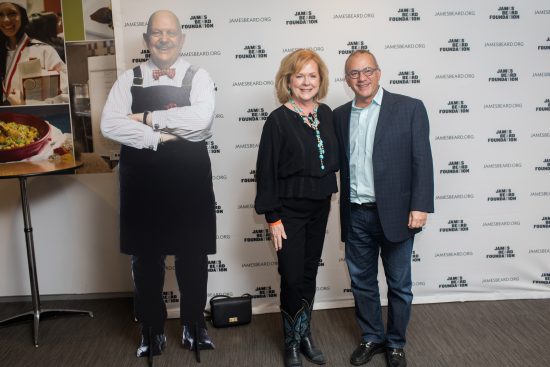 Armed with personal-sized champagne bottles, more than 600 guests tasted their way through ICE's classroom kitchens, chocolate lab and hydroponic garden. Many of the guests were visiting ICE for the first time. "It's great fun and rewarding for me to hear all night how impressed guests are with the facility's look, feel and size," said Smilow.
The tasty offerings were prepared by ICE's very own chef-instructors, including James Beard Award winners Michael Laiskonis and David Waltuck, as well as Jeff Yoskowitz, Emily Peterson, Philip Hering, Frank Proto, James Briscione, Michael Garrett, Robert Ramsey and Sabrina Sexton, with the help of ICE student volunteers.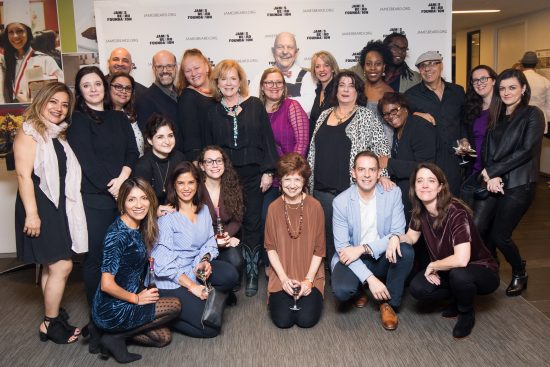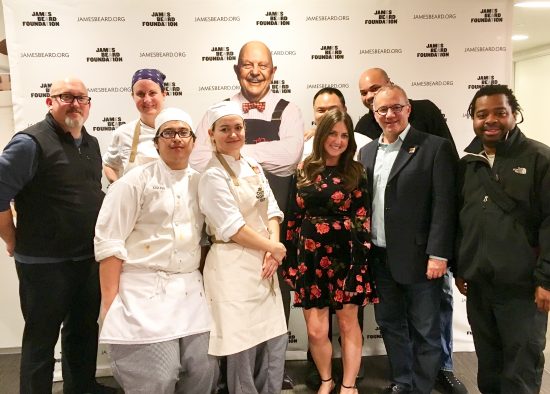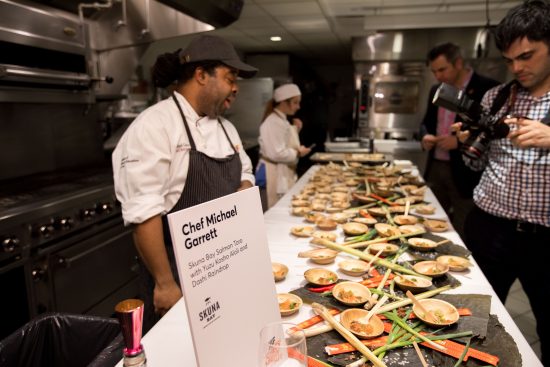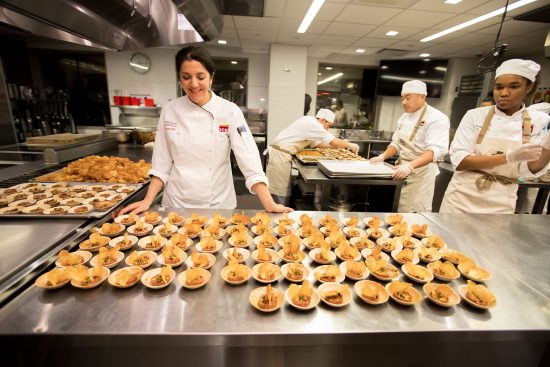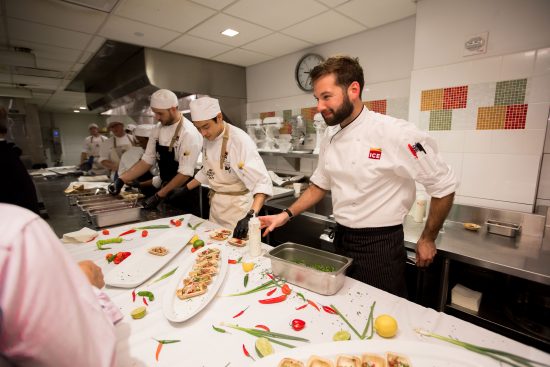 "In my position, I've watched the James Beard Foundation evolve over the last 20 years, and that evolution is very impressive, serving both the public and the chef community," said Smilow.
"Their activity includes the James Beard Foundation Awards, a year-round schedule of dinners at the Beard House in New York City and around the nation, and education and advocacy for America's community of chefs." 
ICE was thrilled to be part of the celebration for one of the nation's most inspiring culinary foundations.
To celebrate their 30th anniversary, the James Beard Foundation created 30 Years in 30 Days, an exclusive 30-episode digital series featuring noteworthy chefs and culinary icons, including ICE President Rick Smilow, who helped tell the story of the Foundation's history.
Click above to watch Rick's episode.Ready to launch your culinary or hospitality career? Learn more about ICE.