My First Foray Into the Kitchen of a World-Renowned Chef
Life as a Culinary Student
Meet Sarah Entwistle, our newest "Life as a Culinary Student" blogger. After graduating from American University with a degree in business, Sarah headed to Salt Lake City to pursue a career in finance. Though she was rising through the ranks as an analyst at Goldman Sachs, after a few years Sarah realized that her passions lay elsewhere — cooking. Sarah returned to the east coast and enrolled in ICE's Culinary Arts program. In this first blog post, she writes about a unique aspect of Life as a Culinary Student — volunteer opportunities with world-renowned chefs.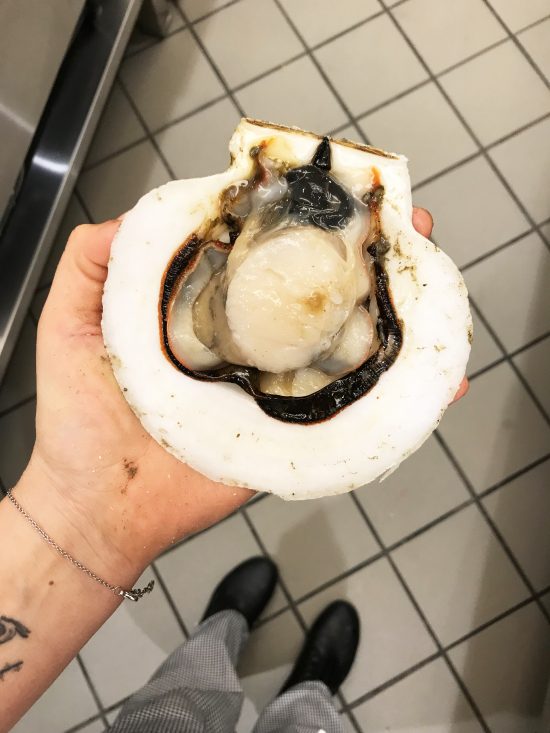 The excitement was palpable as five other culinary students and I waited for our assignments in the kitchen. Most of us had already volunteered at an ICE event, but we knew the stakes were higher with Chef Alex Atala, considered by many the best chef in South America.
Chef Atala was in New York City to cook for a benefit dinner on behalf of the MAD/Yale collaboration at ICE. The goal of this collaboration is to bring together established and emerging chefs and scholars to improve our modern food systems. As Chef Atala is a huge proponent of sustainable cooking practices, sourcing products from local vendors and taking steps to reduce food waste, this was an organic partnership that celebrated the union of social consciousness and delicious food.
At around 1 p.m., Chef Robert Ramsey walked in and gave us the rundown for the afternoon. Chef Robert was in charge of the appetizers, Chefs Atala and Mattos would prepare the entrées and Chef Michael Laiskonis was creating a dessert.
The starters, which we were tasked with preparing, included kohlrabi slaw wrapped in a marinated kohlrabi wrapper topped with crispy long island squid and sesame butter, Connecticut kelp noodles tossed in a pistachio-miso cream and twirled into football-shaped rounds topped with freshly grated horseradish, seared cauliflower marinated in a mole sauce served with a buttermilk, pomegranate and pepita salad, and American buffalo tartare topped with sous vide egg yolks and scarlet frill mustard leaf.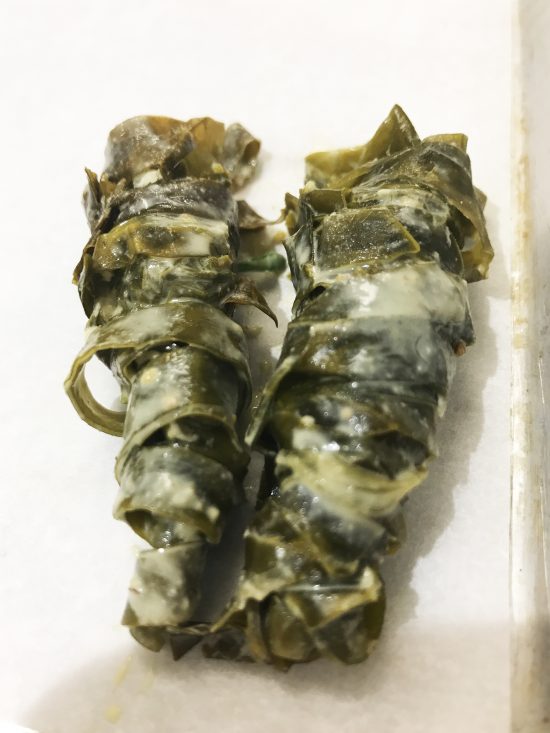 From the moment the day started, there was no idle time. Chef Robert doled out individual tasks for each of us to start tackling until the other chefs arrived.
My first assignment was to use a mandolin to shred the baby kohlrabi into thin pieces. It was my first experience using a mandolin and I would be lying if I said I wasn't nervous about slicing a finger off. Chef Robert told me, "If you cut yourself on the mandolin today, I promise it won't be the last time."
To avoid cutting myself for the first time, I was hyper-focused on the blade and managed to escape a bloody outcome. I did, however, cut the rubber gloves I was wearing so clearly I came close.
We combined the shredded kohlrabi with yogurt, lemon juice and seasoning to transform it into a slaw. While the finished slaw was marinating in the refrigerator, I grated some horseradish fresh off the root. The scent was sharp and intense, and it had a very bold, peppery flavor. The shavings would later be tossed into the kelp noodles, lending a spicy bite to the dish.
Meanwhile, my classmates worked on shucking scallops from the shell and clipping hundreds of tiny edible flowers from ICE's hydroponic garden from the stem. With everyone's adrenaline levels high, time flew by. As the clock crept closer to the 6:30 p.m. service, we had to prepare the appetizers for plating. Using marinated kohlrabi slices as a blanket for the slaw, we wrapped the slices tightly into perfectly shaped cylinders that would later be topped with crispy, flash-fried squid.
It was a fresh, playful dish that had a satisfying crunch — Chef Atala insisted that we should try each dish before it went out for service. Next, we tackled the kelp noodles. Once the noodles were tossed with the cream sauce, toasted pistachios and shaved horseradish, we molded them into bite-sized football shapes (similar to a tourné). We did this by grabbing a clump of noodles with culinary tweezers and delicately twirling the noodles against the side of the bowl until they were roughly the shape we were looking for. We then laid each piece onto a sheet pan lined with parchment paper so that the mold would set prior to service.
Right before going out the kitchen door they were topped with the crispy calamari. Throughout the evening, Chef Atala was a humble and generous leader in the kitchen. When he first walked into the kitchen, he shook each of our hands and introduced himself, setting a warm and inviting tone for the evening. Prior to service, he remained calm and focused and did not engage in much small talk or stray from whatever task he was working on.
He brought in fresh, beautiful sea scallops that were still in the shell and took great care in gently shucking each one. As scallops are not typically sold in the shell, he took the time to demonstrate how to shuck them. When we prepared the appetizers, I noticed people coming into the kitchen to introduce themselves to Chef Atala and he was nothing short of polite and gracious.
As a student with limited exposure to professional restaurant kitchens, I wasn't quite sure what to expect from working with one of the top chefs in the world. My first experience couldn't have been more positive and I appreciated all the information that I was able to glean. I
've been a Culinary Arts student at ICE for nearly two months now and the opportunity to work in a kitchen led by Chef Alex Atala was one of the best experiences so far. I would implore any fellow ICE students who are looking to get involved in the culinary industry or to push themselves out of their comfort zones to check out the volunteering opportunities that ICE provides — it will be well worth your time.
Learn more about ICE's Culinary Arts career training program.