New York City's Ever-Evolving Chinese Food Scene
One of NYC's oldest cuisines still surprises in neighborhoods beyond Chinatown.
Chinese food has taken on a life of its own in New York City, where regional specialties and new concepts are constantly redefining the cuisine. Here's where critics and locals are slurping to celebrate the latest resurgence of the long-celebrated comfort food.
Most Americans have a deeply personal relationship with Chinese food.
Some of us have inherited ties to ancient regional Chinese culinary traditions. Others are devoted to wildly inauthentic facsimiles. Either way, Chinese and Chinese-inspired cooking feed our experiences and imaginations.
Of course, how we define Chinese food in America varies. The people making, serving and eating it span generations, nationalities, ethnicities and countless other demographic factors.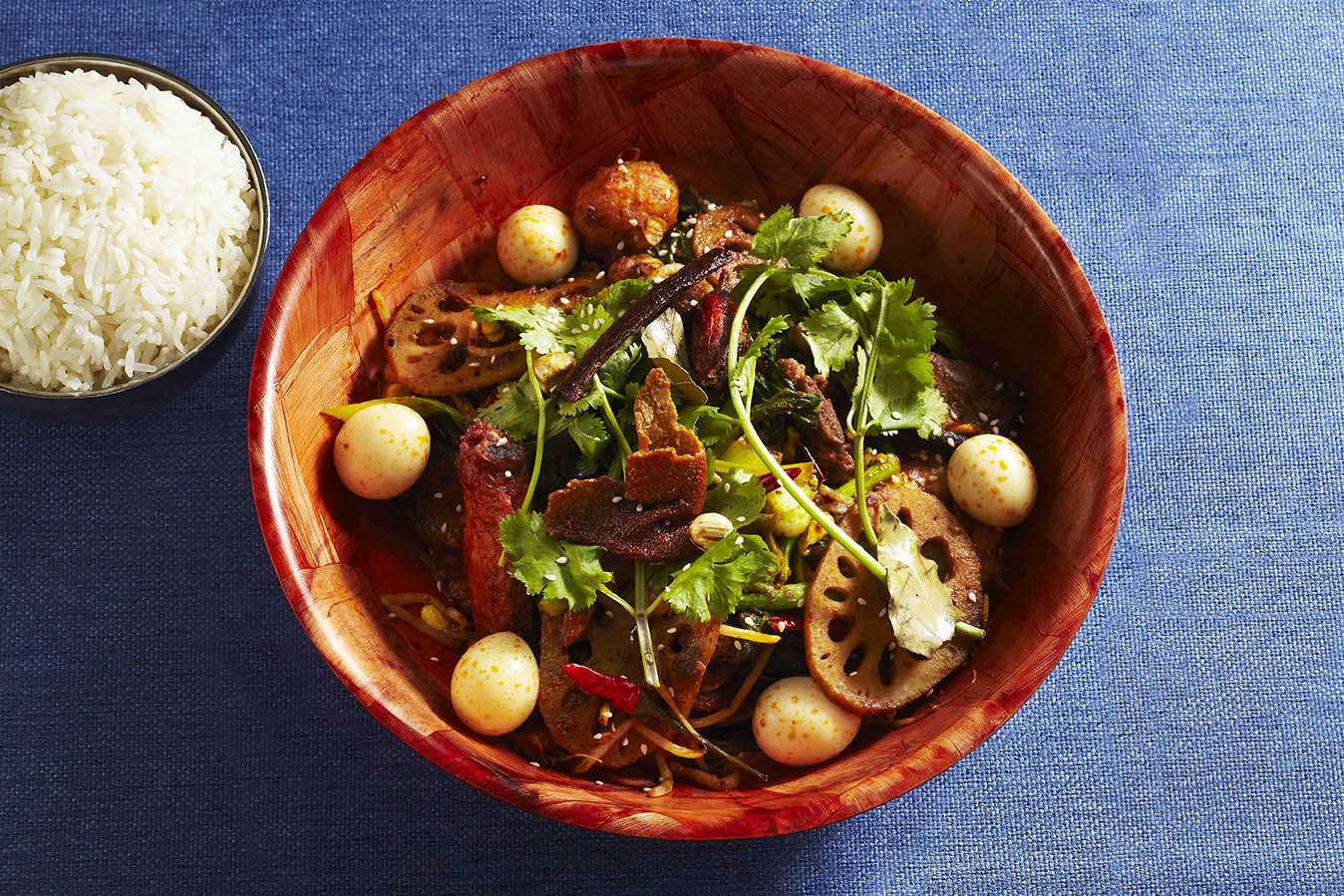 Now an array of openings in New York City is bringing new options to those hungry for regional and diasporic Chinese specialties such as Yunnan rice noodles, Sichuan dry pot, and Hong Kong clay pot rice. The activity is centered in two areas: Manhattan's East Village, where five new rice noodle shops and a critically renowned Hong Kong clay pot rice destination have debuted since 2017; and Queens' Flushing neighborhood, home to two posh new Sichuan restaurants.
These areas have always had excellent dining scenes, but, for many New Yorkers, the newest openings represent culinary and stylistic shifts.
"This surge is no accident," Jenny G. Zhang writes on Eater. "Trendy Chinese restaurants in the East Village have proliferated due to a few different forces — from the mainstreaming of Chinese cuisine to restaurateurs' increasing sense of a cultural mission." Meanwhile, in Queens, affluent communities drive and support sophisticated restaurants where the caliber of cuisine matches elevated interiors (and, in some cases, price tags).
This wave of new and dynamic restaurants is not part of some marketing-driven trend, like rainbow bagels or unicorn Frappucinos. These restaurants are the latest development on a long continuum of Chinese and Chinese-American cuisine in NYC. Heralded by critics and popular with locals, they are part of our evolution as diners, and as Americans.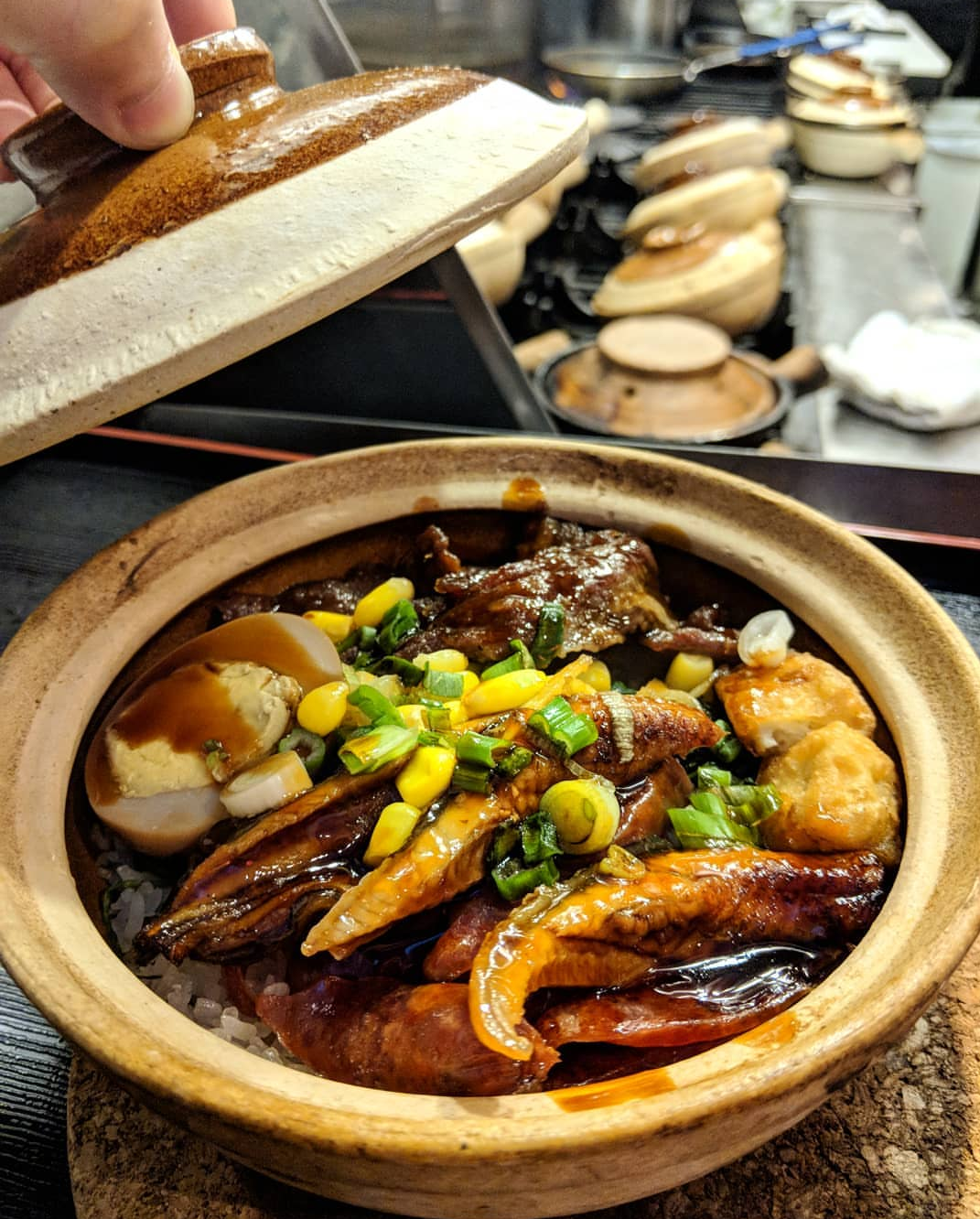 Sichuan-style cooking has been a mainstay of New York City restaurants since the 1960s. With the recent debuts of critical darlings Guan Fu and DaXi in Queens, "a new phase in the development of Sichuan food is underway," Robert Simonson, Eater's restaurant critic, declares.
DaXi serves elevated takes on Chinese-American favorites like cold cucumber salad, reimagined here as a crispy cucumber roll. Its trompe l'oeil plate of kung pao shrimp comes in a box of fried rice paper shaped to resemble a Chinese food takeout container.
Another Sichuan-American newcomer, Guan Fu, lies less than two blocks from DaXi in Queens' Flushing neighborhood. Its modern Sichuan menu includes an elegant cuttlefish salad with pickled pepper, served in a fiery sauce made from roasted and skinned green chiles.
Guan Fu serves an increasingly wealthy Chinese-American population "that is starting to transform this end of Flushing," Pete Wells, The New York Times' restaurant critic, writes in a three-star review.
"The owners, Li Boru and Xue Wei, moved from China to New York to go to graduate school and wanted to open a restaurant that would evoke the aristocratic cooking of China's dynastic era," Wells writes.
This is evidenced in Guan Fu's posh dining room, fitted with beautiful carved wood panels, and occasionally expense-account-worthy prices. King and crystal crabs, lobster and soft-shell turtle are all available at market prices that reflect their five-star environs.
"It took more than a hundred years and a few generations to make Chinese-American food, to make everybody know General Tso," says Simone Tong (Culinary Arts/Management, '11), chef of Little Tong Noodle Shop in Manhattan. "I've only had a restaurant open for 16 months."
Unlike the myriad Hunan- and Sichuan-inspired restaurants in Manhattan, Little Tong specializes in Yunnan-inspired rice noodles. The Yunnan province spans more than 150,000 square miles and borders Myanmar, Vietnam, Tibet and Laos. Tong culls influences from the entire province.
Little Tong serves small plates like salted cucumbers and Chinese broccoli salad alongside show-stopping noodle soups. The stellar Grandma Chicken Mixian is made with garlic-and-black-sesame oil, flecks of fermented chili, pickles, chrysanthemum and tender confit chicken. "It has to be the most interesting chicken noodle soup in the city right now," Wells writes in a two-star review.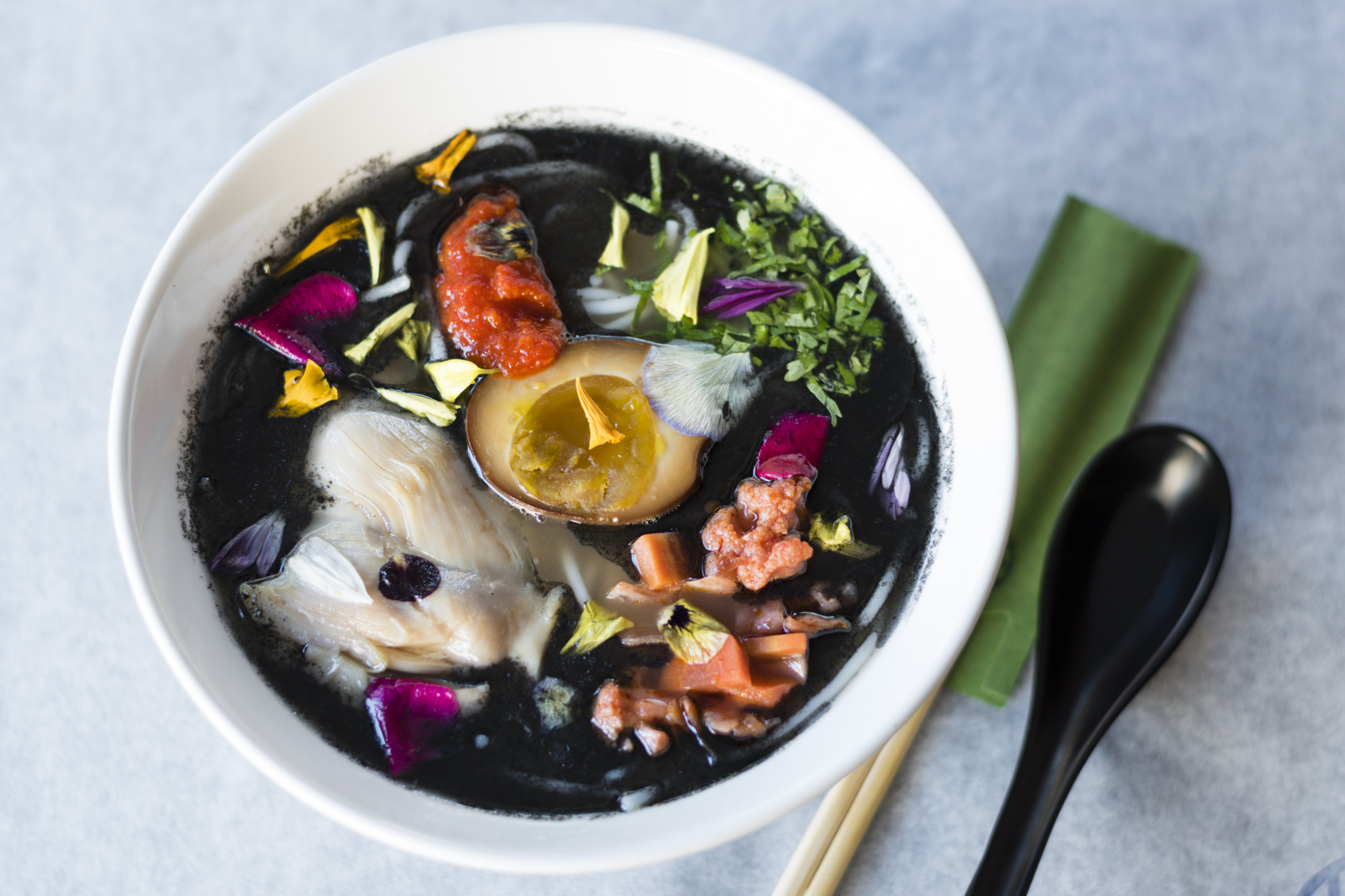 A 2011 graduate of the Institute of Culinary Education, Tong was born in Chengdu, China. "I'm not Yunnanese, I didn't grow up with a grandmother who made fresh noodles every day in the beautiful jungle or a beautiful village," she says. Still, she was moved by the food and its flavors, and inspired to create her own interpretation.
"I never claim authenticity," she says. "I only try to bring the best ingredients together to make the best food."
And it's working; Little Tong Noodle Shop expanded to Midtown in July and Tong's already planning a new concept to open in the West Village in 2019. Her honest, effective approach is a hallmark of high-quality international restaurants worldwide.
"The relationship between food, politics and identity is a complex one, especially defining traditional ethnic cuisine in relation to the immigrant experience," Jen Lue writes in a CityLab story: "The Sweet, Bitter, and Complex History of Chinese Food in America."
Even as we struggle to define or categorize it, Chinese culinary traditions, however nebulous in origin, are inseparable from American life.
We pick up cartons of Chinese-American takeout after a long day. We meet friends for steaming bowls of niu rou mian in California's San Gabriel Valley and celebrate anniversaries at Manhattan's Mr. Chow. A surprising number of us even propose marriage via fortune cookies, those crunchy-sweet morsels of possibility that loom large in the Chinese-American canon, despite their inauthentic origins.
"Parents bring their kids to Little Tong, and I say, 'You will grow up with this,'" Tong says. "This will be their Chinese restaurant that they go to instead of Chinatown. It's a long process. We're all going to do it together."
Study global cuisine, including essential dishes from China, in ICE's Culinary Arts program.