Why 'Simple French Food' is a Must-Read for Chefs
Chef David Waltuck Explains
Richard Olney's book "Simple French Food" is one of my favorites. This exploration of "simple" food has a 40-page introduction explaining in detail what the author means by simple — clearly, simplicity can be complicated. The idea of the book — focusing on preparing simple foods very, very well — was made clear to me during a trip to France, years before I opened my restaurant Chanterelle.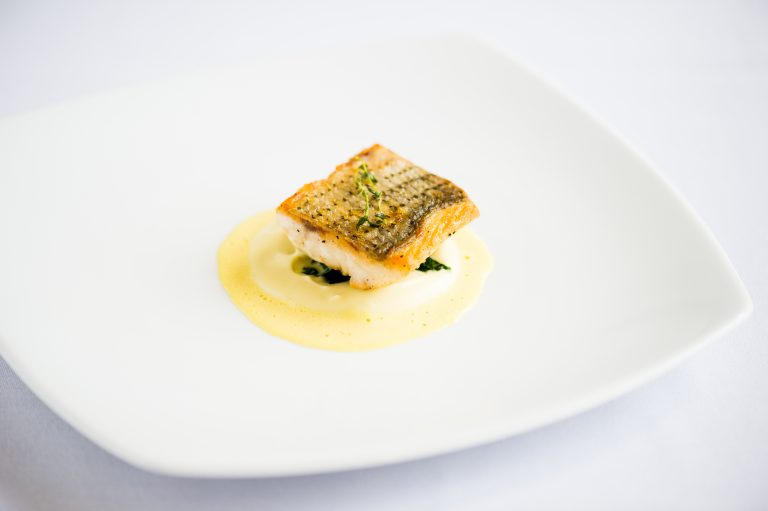 Like many young, aspiring chefs of the time, I was inspired by La Pyramide, the mythic three-Michelin-star restaurant in Vienne, France, and of its formidable chef Fernand Point, who mentored a whole generation of great chefs and is considered the father of nouvelle cuisine. Point had died long before I made my pilgrimage to La Pyramide in the mid 70s. (He died in 1955, the year of my birth. Coincidence?) But the restaurant, still run by his widow, remained a shrine to his legacy. The style and service at La Pyramide would stay with me throughout my career and influence the way I eventually conceived my own restaurant.
First and foremost, La Pyramide demonstrated the importance of simplicity — with a caveat. Point famously reinvented haute cuisine by focusing on regional dishes, reworking and refining them, and ultimately achieving a seemingly simple perfection: one that was only attainable through much effort. As it turns out, the trick of simplicity is to never let the effort show.
Though considered the height of haute cuisine, La Pyramide was unpretentious in terms of service and style, something I noted in other great restaurants in France. The humility of the restaurant and staff made all of the difference in the experience for the client. This starkly contrasted with many French restaurants in New York in the 70s and 80s, where snobbishness and condescension were a matter of course. Like La Pyramide, my restaurant, Chanterelle, was noted as a place that was welcoming and unpretentious, though quite serious about food and service. This once surprising combination has since become the norm.
Finally, La Pyramide hammered home the value of the kind of expertise that only comes with time. At La Pyramide, everyone from the sommelier to the servers to the chef had been a part of the team for years, so their craft had become second nature. I discovered a profound lesson here: To be really good at anything, you must master technique to the point where you can relax within it. Like an athlete or a dancer, you must become so familiar with the movements of your craft that you're completely at ease even at moments of great effort. This ease comes with practice and repetition, and in my opinion, relies on simplicity and lack of pretension. When you are confident and comfortable with what you do, there's less temptation to indulge in showiness or condescension. Your clients will sense that they are in good hands and will want to go with you wherever you take them.
I like to think that the success of Chanterelle was in large part because I embraced the above lessons — humility, expertise through repetition, and the appearance of simplicity. I am sure that some chefs still practice this approach nowadays — though restaurants are going in a million directions, from perfected comfort food to elaborate, modern creations, I'm still a firm believer in stripping away. If something is on a plate, you should be able to give me a reason why. Though substantial efforts may go into each component of a dish, the result should feel simple. Diners can then enjoy the food on its own terms, and though they are on some level aware of the work that went into preparing it, they are not ostentatiously reminded of it.
Ready to get started on your culinary education? Click here to learn about ICE's Culinary Arts program.