Striving Toward Pastry Perfection: Meet Chef Jeff
In the course of any career, there are moments that change everything. For young restaurant manager Jeff Yoskowitz, a disagreement with his chef—in specific, one phrase: "You don't like it? Why don't you do it yourself?"—was all it took to spark a life in the kitchen.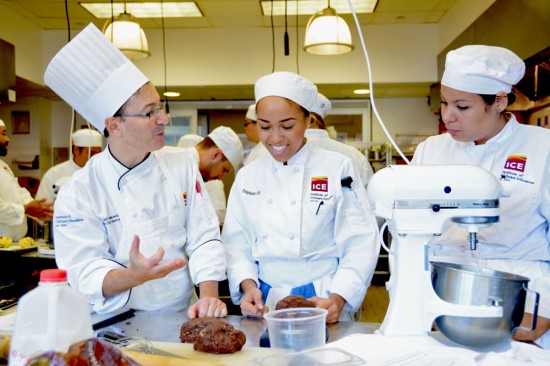 Though his initial motivation to move from management to the back of the house was to master a wider range of skills (and become a better manager), it soon became clear that Jeff had a future in cooking. While Jeff started out on the savory side of the kitchen, it was a chance encounter with a bakery on the Upper West Side—Les Friandises—that would again change his life.
Not only were the desserts of this establishment the most beautiful Jeff had ever seen, but the exceptional flavors matched their visual appeal. Though he was already employed in another kitchen, Jeff asked if there was a position open. He eagerly joined the team, intending to stay on for just a couple months and learn the ropes. But what Jeff had discovered was so much more than your average bakery.
The chef, Jean-Claude Sanchez, was the original pastry chef at famed French restaurant, Le Bernadin, where he helped restaurateurs Maguy and Gilbert Le Coze earn their first four-star review from the New York Times. Hence, the exceptional nature of Sanchez's pastries—and, as Jeff would find, his uncompromising pursuit of perfection.
While many cooks would find "perfection" to be a fruitless, unattainable goal, Jeff flourished under Sanchez's idealistic principles. The chef "simplified and demystified" many aspects of pastry, and, as Jeff explains, "He taught me to focus not on potential mistakes to avoid, but rather, to zero in on opportunities to make a dessert even more exceptional."
When Sanchez decided to leave the business three years later, Jeff took over Les Friandises' two stores and wholesale operation. Yet at the same time, Jeff began to work toward another goal—to open up his own bakery with a childhood friend. After a few more years of working in the pastry kitchens of New York's private clubs—plus a stint teaching professional pastry classes at ICE (then Peter Kump's New York Cooking School)—Jeff opened Maurice Pastry.
To distinguish Maurice from other New York City bakeries, Jeff and his business partner strove to balance refined classic technique with subtle changes in flavor or texture that were more approachable for American palates. Nine years later, the bakery was a massive success, with multiple offers to be purchased and an extensive wholesale business.
Jeff sold Maurice and returned to teaching at ICE, where he has remained for the past ten years. He credits his success as an instructor with his ability to adapt his instruction to meet the needs of each student. "It's important to teach a group of individuals, instead of just a whole class."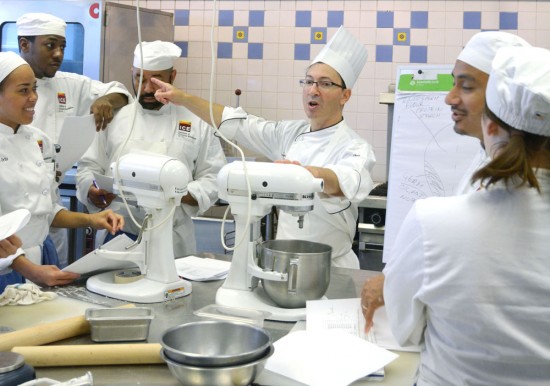 In addition to his full teaching schedule, Jeff continues to mentor ICE graduates and other budding professionals through Food StartUp Help, a consulting group founded with fellow ICE instructors Kathryn Gordon and Alan Someck that focuses on the needs of bakery-related businesses.
When asked to describe the invaluable experience of a consultant, Jeff says, "Working hard is not enough. To succeed, you have to work smart, and that's where it counts to listen to the advice of others with more experience." As for his pastry students at ICE, Jeff tells them,"Never burn bridges." Because that chef whose snarky comment sparked Jeff's career in the kitchen? They've since worked together three times and have become good friends.