Andrew Carmellini: Redefining NYC Restaurants
When you think of the quintessential New York City chef, a few famous names come to mind, but Andrew Carmellini is definitely at the top of the list. 
You won't see his face plastered on a billboard or endorsing a product in a magazine, facts that contribute to Carmellini's reputation as a "Chef's Chef". Respected for his dedication to the craft, his talent, and undeniable work ethic, his career reads like a history of New York City dining—and it's nowhere near finished.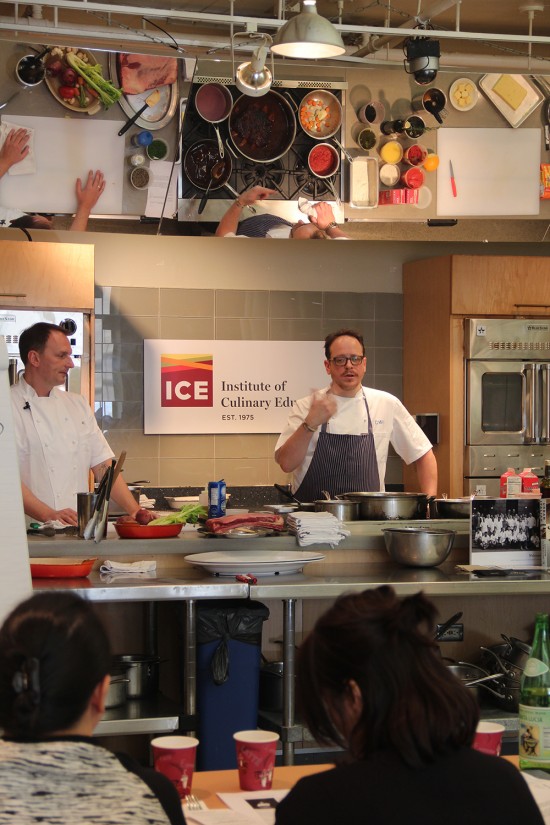 Although raised in Ohio, Chef Carmellini moved east to attend the Culinary Institute of America, where he cooked for Mario Cuomo on the weekends. After graduation, he worked at New York's famous Italian restaurant, San Domenico.
A lover of Italian cuisine, he decided to go to Italy to learn firsthand. Upon returning to New York, he landed at the legendary Lespinasse under the tutelage of Gray Kunz, which inspired him to travel again—this time, to France. Upon his second return to the states, Carmellini took the role of sous chef at Le Cirque, gaining additional French fine dining experience.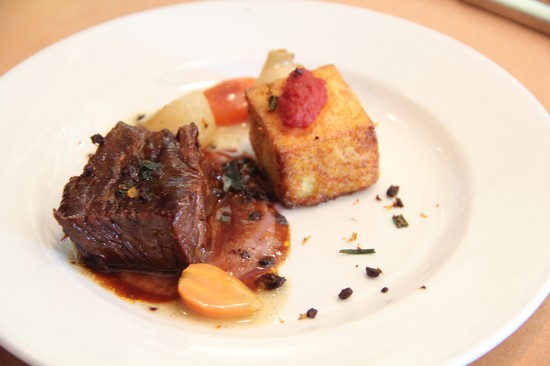 Having honed his chops under the watchful eye of some of the city's top chefs, Carmellini was poised and ready to make a name for himself as Chef de Cuisine at Café Boulud. During his six-year tenure, he earned a three-star New York Times review, two James Beard Awards and the respect, admiration, and attention of many in the industry. His next step was to open his first restaurant, A Voce, to critical acclaim, earning his first Michelin star. Carmellini has since parted ways with A Voce, but today he's at the helm of three of New York's most popular restaurants: Locanda Verde, The Dutch and Lafayette. His fourth restaurant is slated to open later this year.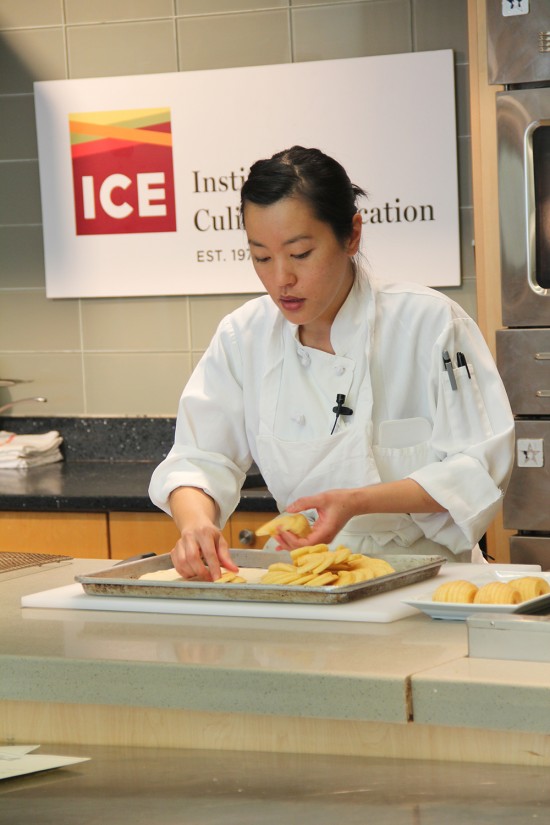 For these reasons and more, we were thrilled to welcome Chef Carmellini, along with Lafayette's Chef de Cuisine Damon Wise and Pastry Chef Jennifer Yee, for a lecture and demonstration at ICE. The trio shared two of Lafayette's signature dishes: braised short ribs with crispy polenta and a flaky, buttery apple tart. Both were perfect examples of Carmellini's culinary vision—classics with a twist.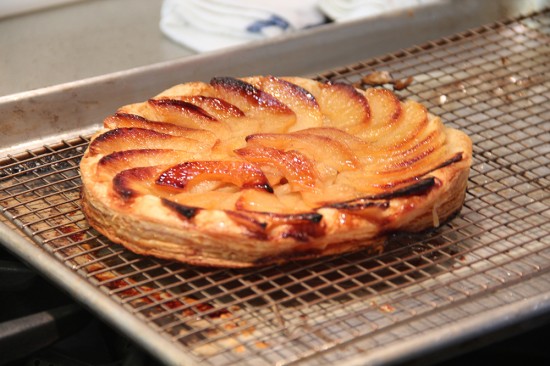 In addition to demonstrating these signature dishes, Chef Carmellini shared advice with ICE students and audience members on everything from industry preparedness to ingredient selection. In particular, his insights into the culture and traditions of Southern France (the basis for Lafayette's exceptional menu) revealed that a significant element of Carmellini's success is his curiosity and drive to continually further his education. Sharing the delicious food and industry wisdom of such a respected chef was a truly invaluable experience and a great way to spend a cold winter afternoon. With that in mind, we thank Chef Carmellini, as well as Chef Damon Wise and Chef Jennifer Yee, for taking the time out of their undoubtedly busy schedules to mentor and inspire the next generation of chefs!