Check Out Our Chocolate Master Class with Chef Michael
And Get Ready for NYCWFF
Calling all foodies: Beginning October 13, the New York City Food & Wine Festival will be taking New York by storm. Held in the culinary capital of the world, the four-day festival has an amazing lineup that includes tastings, demonstrations, dinners and hands-on classes led by culinary experts.
Over a dozen ICE alumni are participating in this year's events, including Matt Hyland of Emily Pizza and Emmy Squared, Anne Redding of Uncle Boons and Mr. Donahue's, Sohui Kim of the Good Fork and Insa, Miguel Trinidad of Jeepney and Maharlika, Marc Murphy of Landmarc and Ditch Plains, Julian Plyter of Melt Bakery, Amy Scherber of Amy's Bread, Scott Levine of Underwest Donuts, and Eden Grinshpan, who will be hosting a Kosher Dinner at the brand new restaurant Bison & Bourbon in Brooklyn, where innovative chefs — including Amitzur Mor of Barbounia NYC — will share fresh takes on Israeli and Middle Eastern culinary traditions.
For its part, the Institute of Culinary Education will once again be hosting all of the festival's Master Classes, including Bread Making with Bien Cuit's Zachary Golper, a Roasting Master Class with prolific food writer Melissa Clark of The New York Times, Cake Decorating with the internationally celebrated Sylvia Weinstock and a Chocolate Master Class taught by ICE's Creative Director and acclaimed Pastry Chef Michael Laiskonis. In anticipation of Chef Michael's sold-out course—being held in our educational bean-to-bar Chocolate Lab—we asked him a few questions about his chocolate preferences and what students will learn in his exciting course.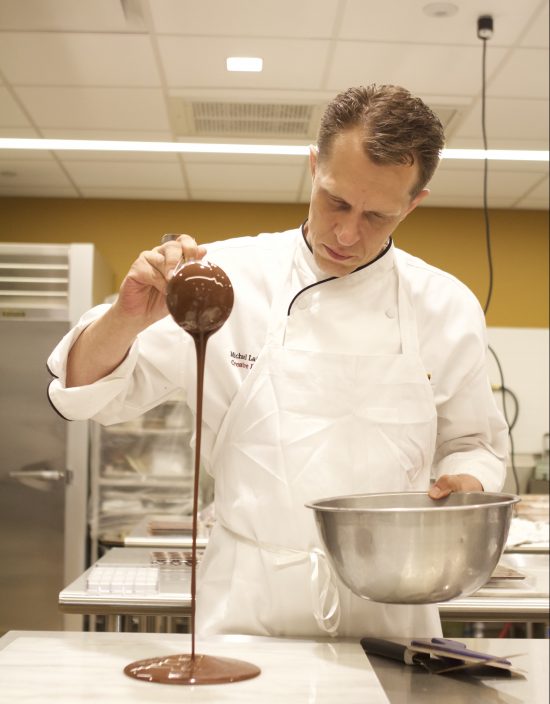 What can attendees of the Chocolate Master Class expect to walk away with?
Regrettably, we can't make chocolate entirely from start to finish in such a short time, but attendees will get a crash course in the many steps and innumerable variables in play throughout the chocolate making process, touching and tasting each step from raw bean to finished bar.
Will they be able to recreate any of the in-class recipes at home?
Without chocolate making equipment at home, the process is difficult to replicate. However, I think the insight offered will radically change one's perspective of chocolate as an ingredient. If anything, attendees can transform chocolate from our lab as they see fit in their own kitchen!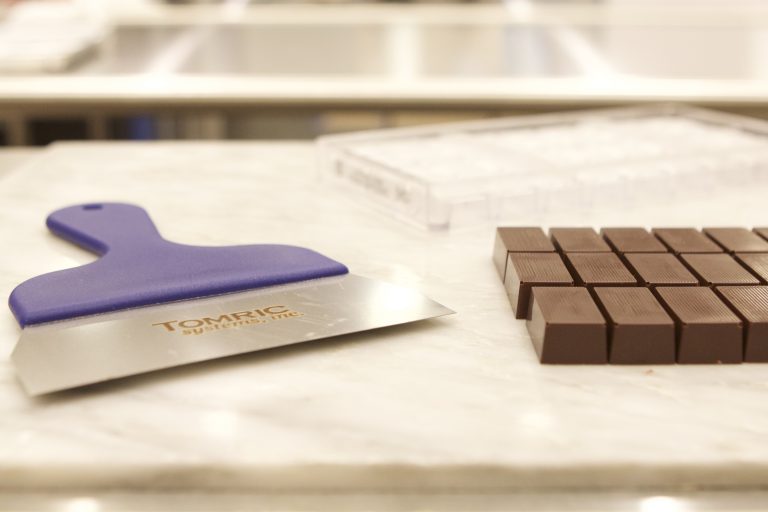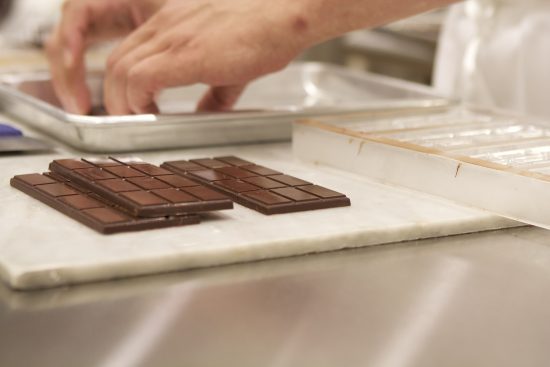 Which do you prefer (for personal consumption): dark chocolate or milk chocolate?
Dark chocolate—typically anything reaching beyond 60% cocoa solids—will always provide the most intense and complex tasting experience. But most of us were raised on milk chocolate, which has become somewhat underrated and when done well can be spectacular. One of my favorite styles of chocolate to make (and consume) is what we might call "dark milk"—a higher cocoa percentage than average, but with just enough milky creaminess to satisfy nostalgic cravings.
Any other classes or events you are looking forward to at NYCWFF?
I'm seriously considering sneaking into Sylvia Weinstock's cake decorating class; she's a legend in the world of cake. I'm envious of all who are enrolled in Zachary Golper's bread workshop; his bakery Bien Cuit is one of the best in NYC. And I've long respected Michael Anthony of Gramercy Tavern; it's exciting just to have him in the building.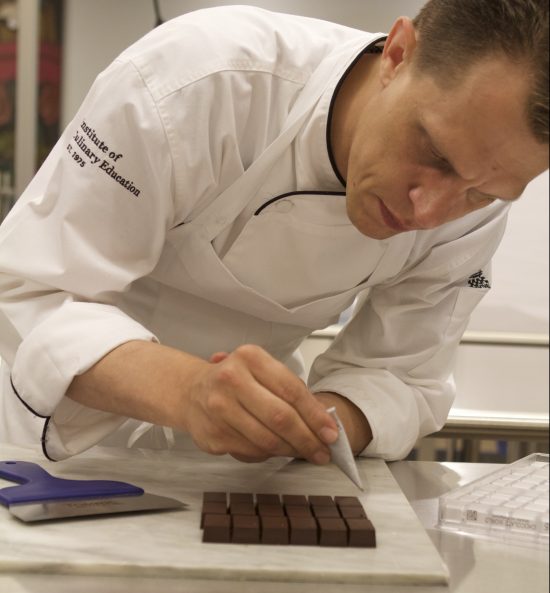 To make amazing chocolate, ICE's Chocolate Lab is equipped with high quality products including Tomric chocolate moulds and equipment. Didn't score a spot at Chef Michael's NYCWFF course? Click here to check out classes with Chef Michael at ICE.