Turn Fall Produce into Unique Treats with Pro Techniques
ICE's new Director of Culinary Research, Chef Barry Tonkinson, shares three ways to celebrate the season's prime produce.
It's almost that time of year when murkier skies roll in and the leaves begin to show off their warming autumnal colors. The scent of pumpkin spice seems to invade every simple pleasure, from coffee to candles, and for me, the stars of the vegetable world are boastful in flavor.
This is my favorite time of year for many reasons, but in a culinary sense, we have an array of fantastic produce available and an enormous array of ways to prepare it. Here are some of my favorite methods for preparing my top three vegetables available in the coming season.
Sunchoke/Jerusalem Artichoke
This is one of my all-time favorite vegetables. A tuber native to North America, the sunchoke or Jerusalem artichoke has a sweet and nutty flavor and can be prepared in a multitude of ways. Look for firm-textured root tubers, which look like stems of ginger.
Make a sweet and creamy dip simply by peeling the sunchoke with a peeler, slicing them and poaching them in some cream with a little salt until tender. Puree until ultra smooth in a blender and adjust with seasoning.

If you need a chip for your sunchoke dip, slice more sunchoke finely on a Japanese mandolin, toss or spray with a little canola oil, lay on a sheet tray and cover with grease-proof paper. Place in a 300°F preheated oven for around 25 to 35 minutes or until golden brown. Season chips with a little sea salt and keep dry.

For a wonderful accompaniment to fish, peel the sunchoke and cut in half lengthwise. Sauté in a little canola oil until golden and finish with some foaming butter and seasoning. Drain and toss with some finely cut fresh chives.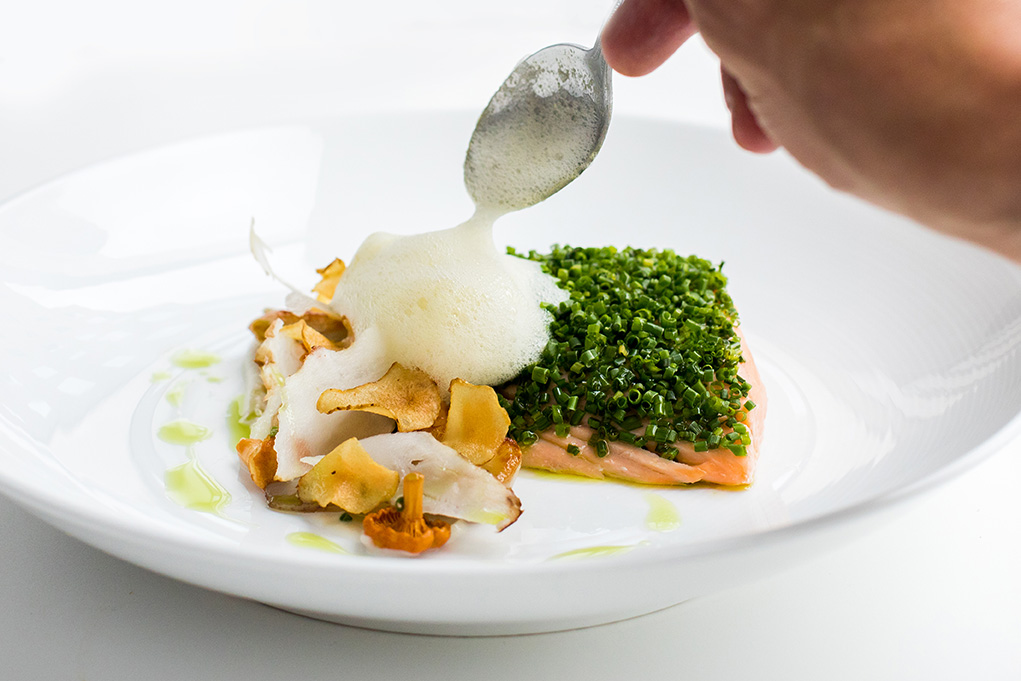 Parsnip
A truly versatile root vegetable, parsnip has a nutty flavor and a creamy texture.
For a fantastic accompaniment to braised or roasted meats, peel the parsnips and cut lengthwise. Brown gently in a pan until golden. Remove from heat and add whole grain Dijon mustard and a little honey. Toss in some fresh-picked thyme leaves to season.
Peel and chop parsnips coarsely. Gently sweat down parsnips with some salt and pepper. Add a little heavy cream and butter, and continue to cook through. Mash with a potato masher or a whisk until crushed and coarse in texture. Add some freshly grated horseradish or smooth Dijon mustard for a little kick, and serve with roasted chicken.
Fennel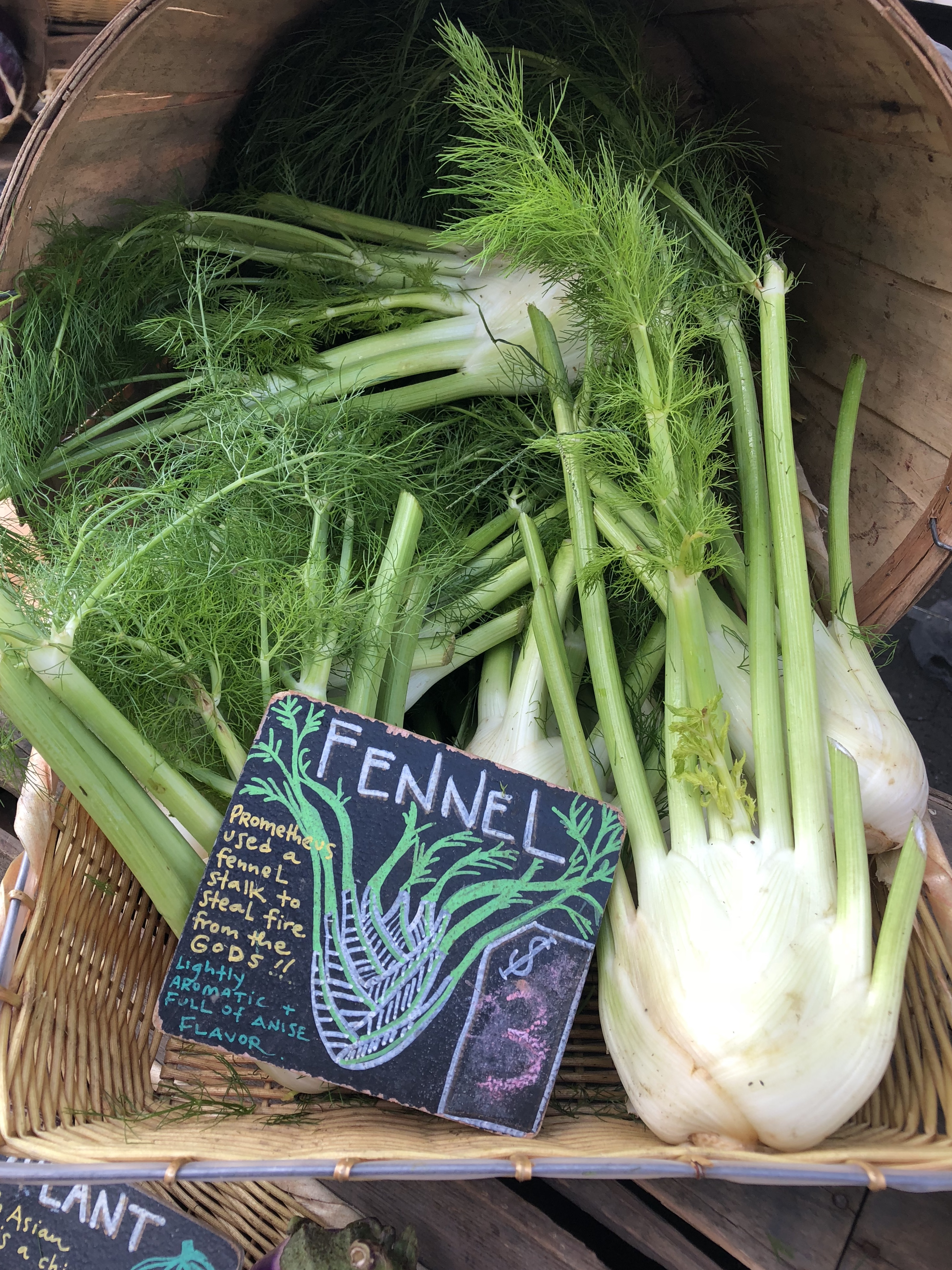 A wonderfully aromatic vegetable with an anise-like flavor, fennel is at its best from fall through winter.
Remove wispy fronds from the bulb and chop finely. Add to a bowl and whisk in good-quality olive oil, a squeeze of fresh blood orange, and a little salt and black pepper for a fennel frond dressing.
Slice a fennel bulb finely on a Japanese mandolin or cut finely with a knife. Place in a bowl with some blood orange segments and some toasted sunflower seeds. Add your fennel frond dressing for a fall salad.
Cut a fennel bulb in half lengthwise and remove any discolored outer layers. Pan roast in some butter and when almost cooked through, add some orange zest, star anise and lemon thyme leaves. Season, drain and serve with your favorite piece of steamed fish.
Read more about seasonal produce at markets on DICED and learn from Chef Barry in ICE New York's Culinary Arts program.