Female Chefs Leading the Conversation on Food and Health
Celebrate Women's History Month with ICE chef-instructors.
Natural Gourmet Institute founder Annemarie Colbin, Ph.D., paved the way as a female industry leader in the conversation of "food as medicine" early on. Today, her teachings and beliefs continue to empower food professionals and enthusiasts. In honor of International Women's Day, here are tips on food and health from some of our favorite female chef instructors, whose careers Dr. Colbin inspired.
Choose seasonal and local produce.
Foods that are in season are more affordable and retain their nutrients better than foods that have been transported over long distances. Dr. Colbin promoted opting for local produce for this reason. Chef Alexandra Borgia is known for taking any type of produce handed to her and turning it into a delicious dish like a squash blossom bruschetta with squash blossoms from the Union Square Greenmarket.
Avoid processed ingredients.
The foods we eat should not be artificial, heavily processed, irradiated or genetically engineered, and free of chemical additives, colorings or preservatives. Dr. Colbin always used fresh ingredients when teaching how to cook healthful meals. Chef Ann Ziata knows how to incorporate fresh, non-processed ingredients into her famous desserts. Check out her tips on having a healthy relationship with sweets.
Opt for simple foods that our ancestors ate.
We should acknowledge what our ancestors ate and the foods that are indigenous to our local region and incorporate those foods into our diets. These foods typically provide nutritional value that processed foods do not. Chef Celine Beitchman knows a thing or two about using simple ingredients that are traditionally used in various types of cuisine to elevate everyday dishes.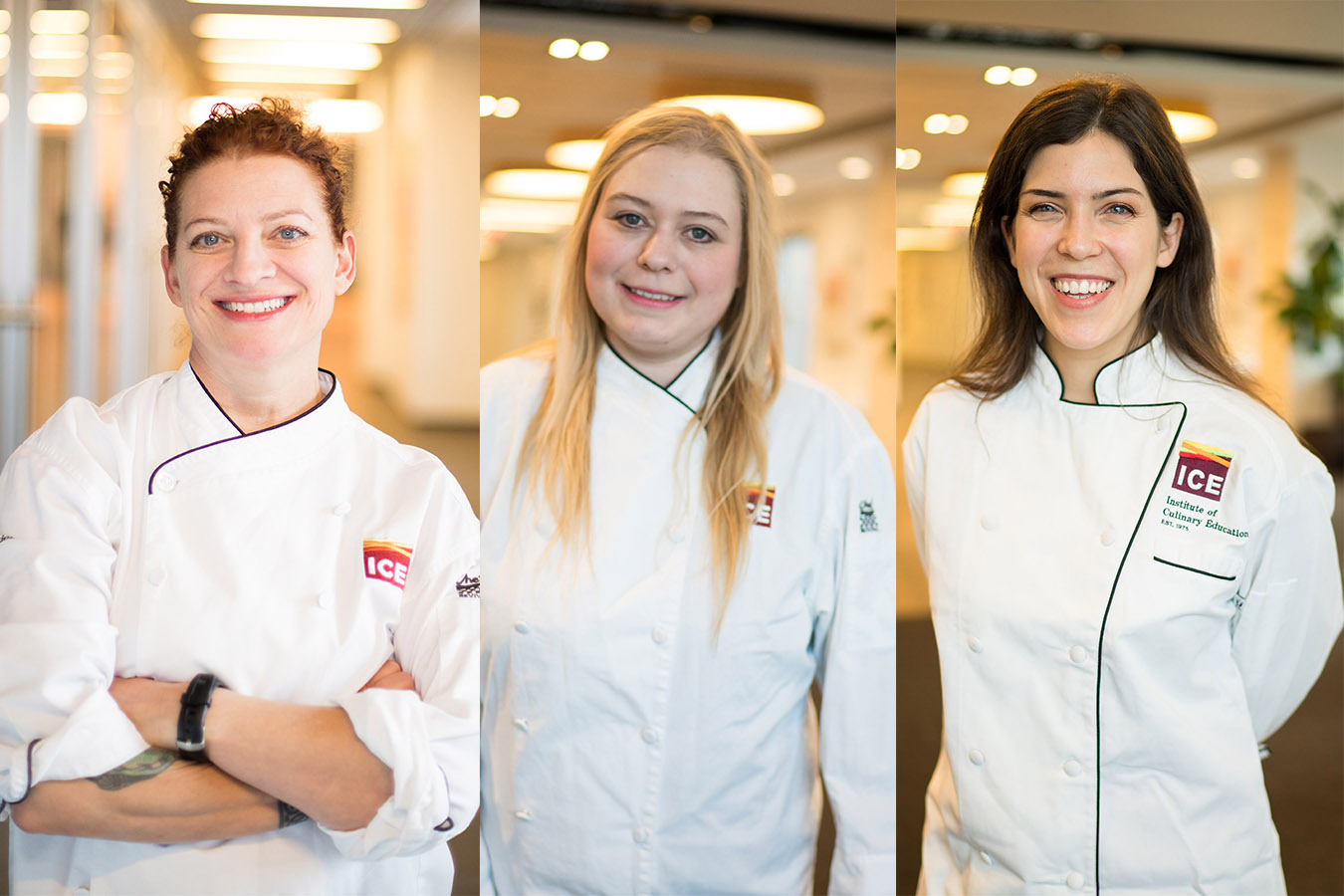 Sit down and enjoy your food with others.
A critical component to cooking that Dr. Colbin instilled at the Natural Gourmet Institute is community, hence the tagline "Kale, Quinoa and Community." Honoring and enjoying the process of eating with family and friends makes a difference in our relationships with food and enhances intuition. Chef Jill Burns, a pro when it comes to intuitive eating, says that sitting down to meals with others without distraction and taking adequate time to eat and chew food thoroughly can create a fulfilling experience of eating, digestion and satiety.
Only eat food that is delicious.
There is no point in eating healthy food that doesn't taste good. According to Dr. Colbin, great-tasting food inspires us to eat more great-tasting healthy food, leading to the development of healthier eating habits. Chef Barbara Rich can turn any healthy recipe into an elevated dish, like these Balsamic Vinegar of Modena pearls with white bean puree and yellow beets on charcoal crackers.
Don't waste edible parts of produce.
Dr. Colbin always said that we should eat whole foods with all their edible parts. Chef Olivia Roszkowski is known for her creativity in the kitchen, especially when it comes to incorporating nutritious leaves, stems and roots from produce into recipes. Find her root-to-frond recipe for cauliflower "steak" piccata below.
Recipe
Crispy Cauliflower "Steak" Piccata with Marinated Citrus Peel Relish
Yields 4 servings
Ingredients
6 tablespoons unsalted butter
1/4 cup olive oil
1 head cauliflower, cut into 1/2-inch vertical slices
1/4 cup arrowroot
1 1/2 teaspoon sea salt
5 lemons, juiced (reserving zest)
1/2 cup vegetable stock
1/4 cup capers
1/3 cup parsley
For the relish:
Reserved lemon peel
1 teaspoon sea salt
1 teaspoon olive oil
Directions
Warm the butter and olive oil over medium heat in a large deep sauté pan. Toss the cauliflower slices in arrowroot, dusting off the excess. Fry for 2 minutes per side or until golden, turning once. Remove from pan and sprinkle with sea salt.
Deglaze the pan by adding the lemon juice and stock, whisking in any found on the bottom of the pan. Stir in capers and simmer mixture for 2 minutes. Turn off heat and toss in parsley. Serve over crispy cauliflower.
For the relish, cut the peel into a fine mince and toss with sea salt and olive oil. Serve as garnish.
Study Health-Supportive Culinary Arts with these female chefs at the Natural Gourmet Center.
Submitted by Richard LaMarita on March 10, 2019 10:38am
Amazing ladies, my colleagues.
Add new comment