How to Pitch Your Cookbook Idea
"Top Chef" alum Adrienne Cheatham explains the process.
Private chef Adrienne Cheatham (Culinary, '07) shares how she connected with a co-author, agent and other contributors to the cookbook development process before writing outlines, editing, testing recipes and pitching her idea to publishers.
Every chef, cook and home cook that I know has an idea for their own cookbook and what it would be about when and if the opportunity presented itself. Sometimes it's a theme, a narrative that guides the recipes they will later develop, and sometimes it starts with the recipes and a narrative will be woven together later.
For me, it was a little of both. At restaurants over the years, I would sometimes work on menu ideas when I got home late at night, and sometimes I would devote a little time to my hopefully-someday-future cookbook, writing a narrative paragraph or adding to the list of dishes I hoped to later write recipes for.
I always had a theme in mind for what I wanted to put out into the world between the covers but didn't know how to officially begin the process of working toward that goal.
After about 13 years in restaurants, I finally started to come up for air and began attending industry events, networking and meeting so many new people. I was no longer solely focused on working every day and catching up on the sleep and laundry that had fallen behind on my one day off each week. I started meeting other professionals that I didn't work directly with — writers, public relations pros, lawyers focused on our industry, food and prop stylists, agents, entrepreneurs and others representing areas in the food industry beyond a restaurant kitchen.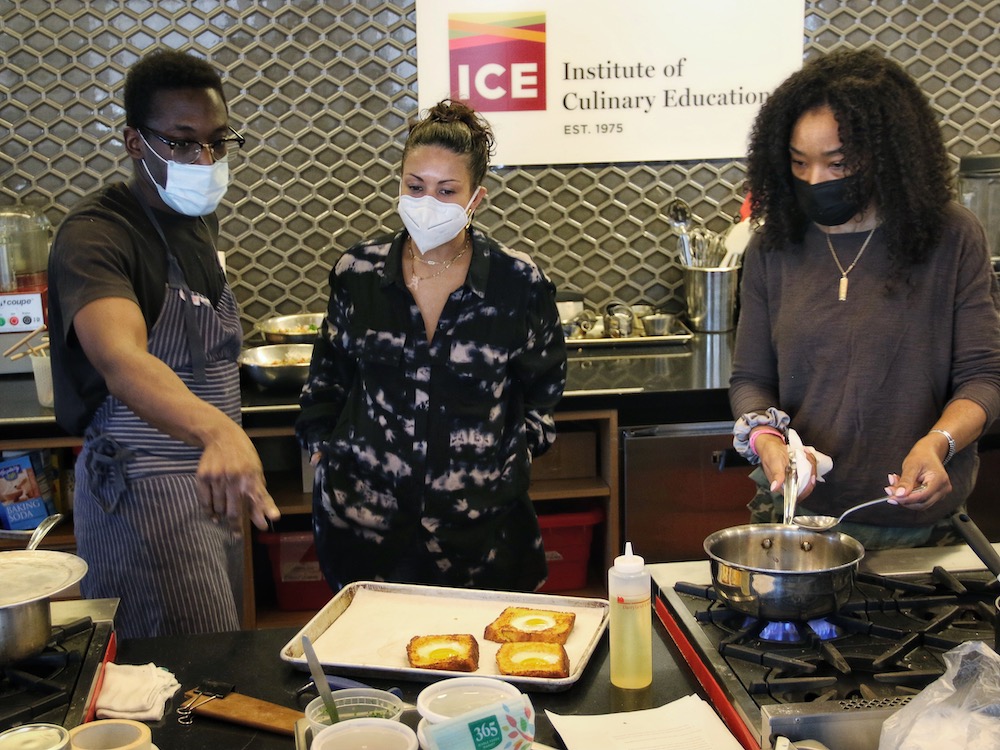 It was while attending the annual Cherry Bombe Jubilee conference that I met a well-established writer who asked me if I ever thought of writing a cookbook. This led to working with her as a co-author. That led to an agent, and we began putting together the pieces of what would become a pitch to present to publishers. Some of the well-known chefs in our industry don't have to go through the same pitch process, they are courted by large publishing houses who know their books will sell and often get contracts for multiple books with the same house. For me and many other chefs, it's different, you have to get publishers excited about your point of view, your voice and the recipes that reflect them.
The process begins with a formal pitch, introducing yourself as the author, what you have to say and why it's important. Be as detailed as possible. You want to be clear about what your book is about so the publisher and editor know how to guide and develop that idea instead of molding and shaping it into something different than what you intended. You'll write up an outline of chapters or how the book is to be organized, and you'll list dishes that hopefully get the publishers' attention. Write out around 10 of the most exciting dishes into full (tested) recipes that the people reading your pitch will hopefully want to try at home as part of their due diligence.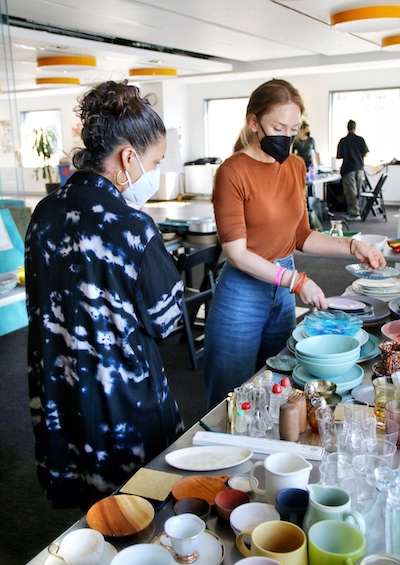 This is one of the many reasons why the co-author was so important for me. I knew my general idea and some of the recipes but needed someone who could listen to my stories, make sense of them, and weave a consistent narrative through the chapters and headnotes. I also still cook professionally full time and knew there was no way I could focus my frazzled brain and devote the time needed to thoughtfully write this all out. Outlining, reviewing and editing was better for me instead of the actual draft writing; it would have taken me forever, and you want to keep momentum on your side.
During the pitch writing, your agent will already be drumming up interest in your project with contacts at publishing houses. You may even have a few meetings to get to know some editors whose interest has been piqued. Then, when you, your author and agent are happy with the pitch, your agent starts to send it out. You will have already looked up the books that you love, who published them and which editors worked on them, and the list of houses you pitch will be guided by that diligence. While some publishers may occasionally try a new cookbook/chef that's different from their traditional style, you want to make sure it's a good fit for you and your book. You should also see if you know at least one person you can reach out to, even through a direct message, to see what their experience was like there.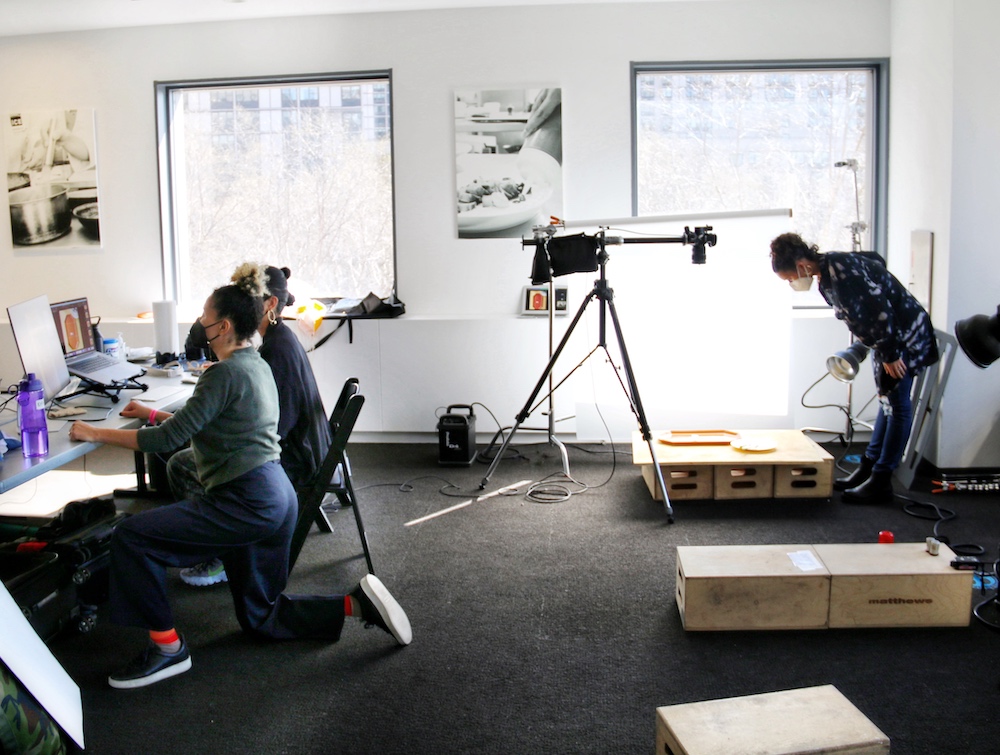 Your agent will be your advocate and close friend during this. They will push to get you seen and heard, and scream from the rooftops why everyone should see the value in publishing your book for sales and the importance of your POV. It will be like an interview, but you should feel comfortable. You're getting to know each other and what working together would be like. The editors you meet with will also fight for your book if they believe in it. They will tell their bosses, the publishers at the imprint, why they need to make an offer and pay to get this project. You will hopefully get offers from several of the editors you meet with. For some, it may not be a good fit. Some might want a broad, commercially appealing book while you want a tightly focused book with a more niche audience. Some might support you taking years of research to create a thick tome as an authority on your area, while you want to introduce the reader to the broad strokes and get your project on shelves within two years. Don't take it personally, and don't feel pressured to mold and change your vision to align with an offer if it's not what you want. Hopefully, in the future, you will have an opportunity to do another book in that way with that publisher.
Pick an editor you want to work with for the books they've done and their belief in you. The money you are offered is important, it shows how much they really want you as an author on their roster, and how much they really believe in your book and its ability to sell, but the money is not everything. You want to pick an imprint and editor that will help you make your book the absolute best it can be, aligned with your vision for it.
Having one offer is something to be proud of. With luck, you will have multiple offers and multiple editors/publishers you could see yourself working with. That means that your pitch really resonated, and these editors can see your vision and believe in it. All you have to do next is make the tough decision about who will be the one for you. And then the real work begins!
Before you're developing recipes and pitching your cookbook, attain the fundamentals in Culinary Arts.