ICE PRO STUDENTS: INSTAGRAM AND WIN
There's always something mixing, chopping, baking or searing in the kitchens of ICE. Day and night, the students in our professional career programs are putting the final touches on picture-perfect sweets and savories—and now, we want to share those moments with the world.
We're inviting ICE students to show us your kitchen masterpieces (and the flops because, hey, those are insta-worthy, too!) and win prizes in our monthly #ICEProStudentPhotoContest! Career students who share their best food photos from class have the chance to win prizes and be featured on the @iceculinary Instagram account.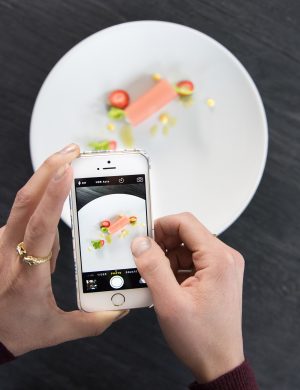 Kicking things off on August 1st, the contest refreshes on the first of every month, and each month we'll announce a new winner. Ready to get posting?
Here's how to enter:
Make sure you're following ICE @iceculinary
Upload your best food photos taken in class to your Instagram account
Use the contest hashtag #ICEProStudentPhotoContest with every photo that you'd like to submit for the contest
Tag @iceculinary in the photo, and mention @iceculinary in the caption
Include a caption with the lesson and a brief description of the pictured dish
The winner and prize will be announced by the 7th of the following month. So hit us with your best shots—we'll be looking! * See complete rules and regulations below
2016 ICE Monthly Photo Contest RULES & REGULATIONS:
This monthly contest will commence on August 1, 2016, and will end on December 31, 2016
The photo must be taken and posted by currently enrolled Professional ICE students in good standing. No group or team entries will be accepted.
The photo must be taken on ICE premises.
Taking photos must not disrupt the class in any way and all instructors reserve the right to disallow photo taking in the class if it becomes disruptive.
Photos must be in compliance with Instagram's Terms of Use.
Photos must be in good taste. ICE reserves the right to disqualify any photo it deems to be offensive or inappropriate, in its sole discretion.
Photos will be judged on each photo's overall quality, content and creativity, and will be evaluated on the following criteria:

Visual appeal
Originality
Photo clarity
Creativity
Caption
Adherence to photo submission parameters (see below)

The winning photo will be chosen by a panel of judges made up of ICE marketing staff, instructors and/or administrative staff.
Judges' decisions are final and binding on all matters relating to the contest.
There will be one winner per month, to be announced by the 7th day of the following month.
Winner/winning photo will be announced via the @iceculinary Instagram by re-gramming, and posted on its Facebook and Twitter accounts.
The sole winner each month will be notified and awarded a gift certificate to a dining/food establishment of ICE's choice, with a minimum value of $50.
All federal, state and local taxes on the prize are the sole responsibility of the winner.
No purchase or payment is necessary to enter or win.
All entrants and winners agree to release and hold harmless ICE, its representatives, agents, successors, assigns, employees, members, officers and directors, from any and all liability, for loss, harm, damage, injury, cost or expense whatsoever which may occur in connection with preparation for, or participation in, the contest, or possession, acceptance and/or use or misuse of the prize and for any claims or causes of action based on copyright, publicity rights, defamation or invasion of privacy.
Entrants agree to give ICE a perpetual, non-exclusive license to use the photo in any and all media, without compensation to the entrant or any other third party. Entrants allow ICE to use the winner's name and likeness for advertising and publicity purposes without additional compensation.
To learn more about ICE's various career programs, click here!
---
INSTAGRAM 101
If you're hoping to improve the look and feel of your Instagram account, take better food photos and learn a few tricks for getting noticed, get better 'grams with help from ICE: Social Media Manager and Photographer Casey Feehan (@caseyfeehan) and Content Manager (and @thefeedfeed editor) Caitlin Gunther (@caitlin_gunther) will be holding three complimentary info sessions to help you share your best photos and create a unique voice on social media.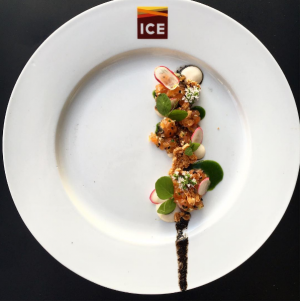 Friday, July 29 at 12:15PM in Classroom 34
Friday, August 5 at 12:15PM in Classroom 34
Tuesday, August 9 at 5:15PM in Classroom 9  
To attend one of these free sessions, email Chef Dalia at djurgensen@ice.edu.