ICE Student Wins Ritz Crushed Crackers Recipe Contest
Pastry & Baking Arts student Fernando Diala won the culinary student grand prize with his mille-feuille.
Last fall, Fernando Diala saw the call to enter the Ritz Crushed Cracker Recipe Contest, which was offering a culinary student category for the first time, and knew he had to enter.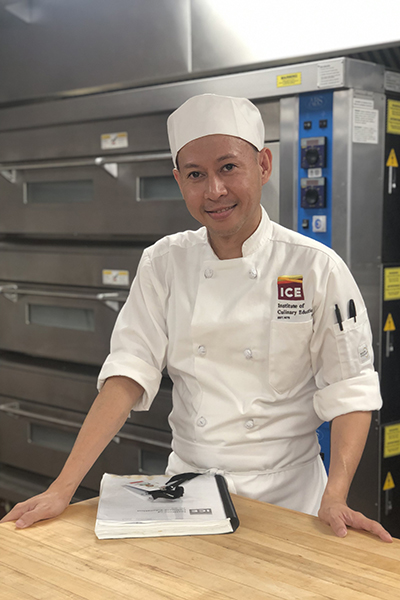 "Ritz is one of my favorite pastime snacks," Fernando said. "When I learned about the contest, I thought I could create my own recipe."
Inspired by a lecture on mille-feuille in his Pastry & Baking Arts class at ICE's Los Angeles campus, he spent all night developing an original recipe in his home kitchen. The traditional French pastry, much like a Napoleon, is composed of vanilla cream layered between puff pastry, which is topped with icing. Fernando decided to replace the thousand-layer puff pastry with three layers of Ritz crackers and add raspberry jam to the two layers of vanilla cream. He enrobed all of the layers with tempered (essentially melted) white and semisweet chocolate.
"I wanted to bring balance to the taste: elements of sweetness from vanilla and chocolate, saltiness from the Ritz crackers and sourness from raspberry jam," Fernando explained.
The only pitfall was in the assembly. "The biggest challenge to this recipe is while tempering the chocolate, I had to have the right temperature and proper timing while topping," he said. "The Ritz crackers are very fragile."
Judged on creativity, methodology and incorporation of Ritz crackers, Fernando won the culinary student grand prize: $1,000, Ritz snacks and swag, and features in Nation's Restaurant News, Restaurant Hospitality and Food Management magazines.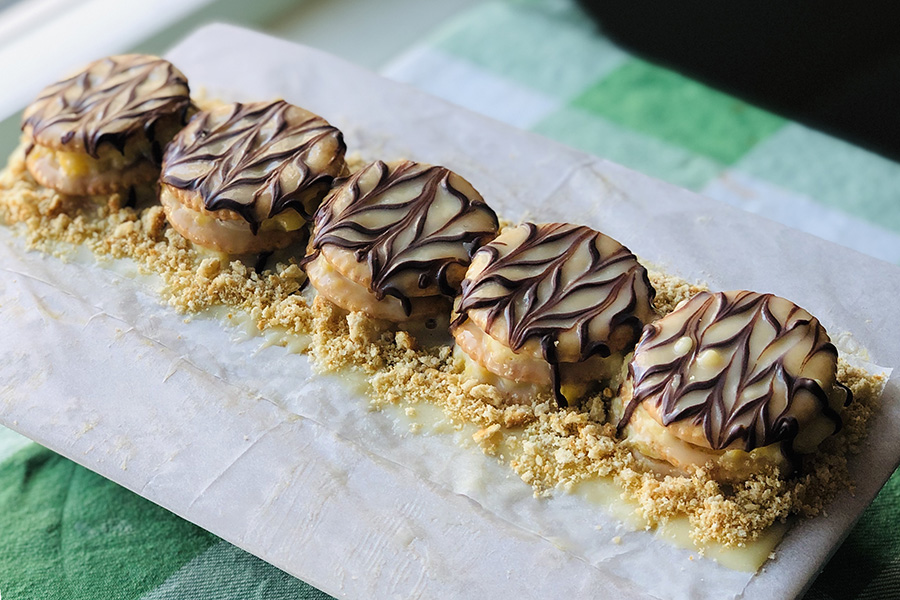 Fernando has begun an externship at Leberry Bakery, with big pastry career plans. "My ultimate objective is to someday open and manage a baking business and use both my culinary and accounting background," he said, referencing his 15 years as an accountant in the Philippines and Australia, before enrolling at ICE for a career change. Now he has a little extra cash to help that dream become a reality.
See Fernando's recipe on Nation's Restaurant News and explore your own Pastry & Baking Arts path at ICE's Los Angeles campus.