Meet ICE's First Master Sommelier
The new dean of wine studies brings 40 years of sommelier and business experience to ICE.
After graduating from Connecticut College, Scott Carney, MS, knew that the expected career path for his major wasn't right for him. He alternatively landed his first wine job and spent three decades in the restaurant industry before transitioning to full-time teaching.
"I decided that to live a rich life, I wanted to develop my senses of smell and taste," Scott recalls. When he stumbled upon an assistant sommelier role at Boston's Bay Tower Room, it seemed ideal. The high-end account allowed Scott to try a bevy of impressive bottles, providing him with just the foundation he needed.
Scott then worked in retail before he moved on to a sommelier gig at another celebrated spot called Harvest Restaurant in Harvard Square. "I also got into restaurant management at that time," he says. "I pretty quickly realized that while I loved wine and was going to make it a focal point of my life, I didn't know much of anything about business."
To gain a deeper understanding, Scott enrolled in the Stern School of Business at New York University with the goal of participating in an exchange program. He spent a semester at Hautes Études Commerciales de Paris (H.E.C.), visiting every French wine area he could, and then toured wine regions throughout Italy with his wife.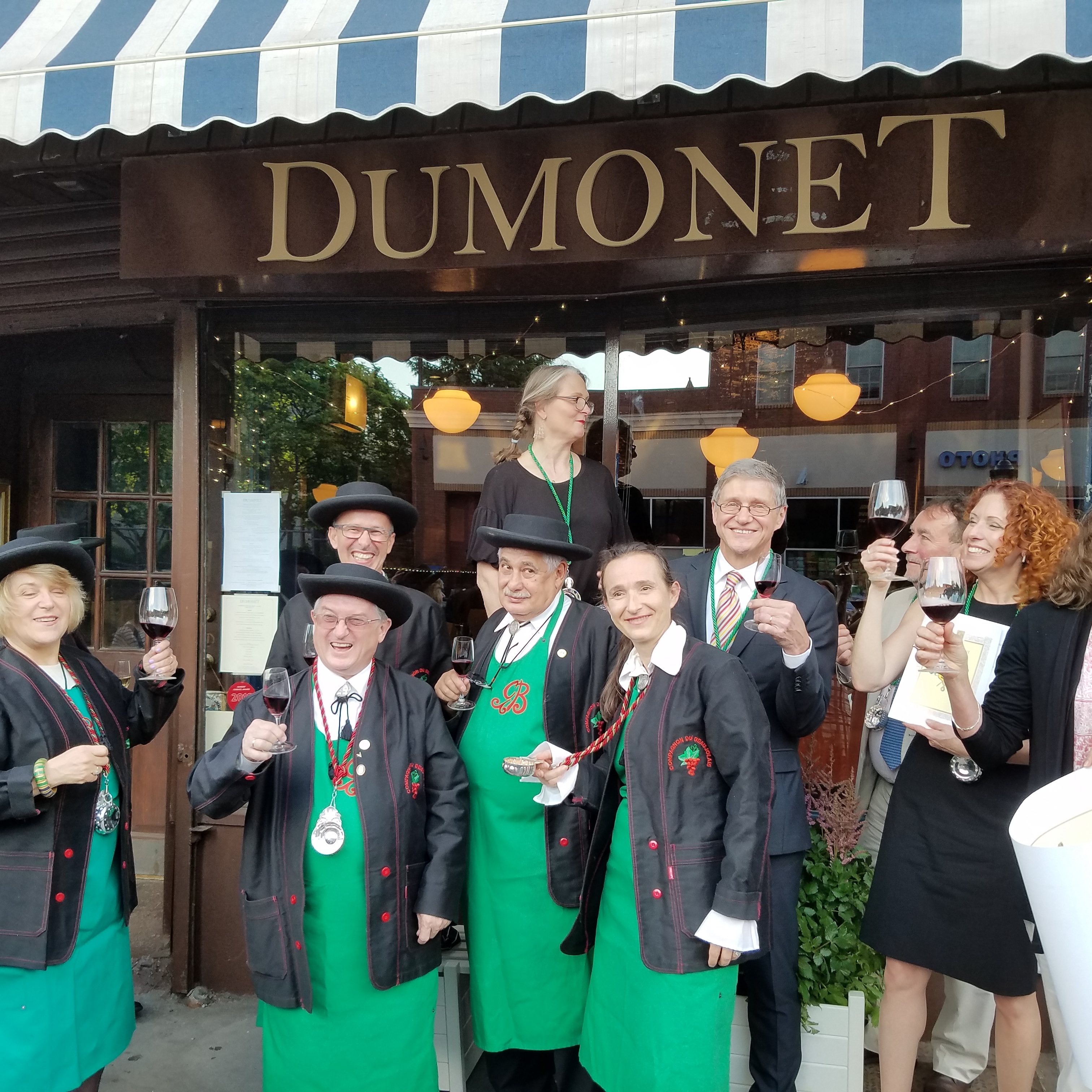 Right as Scott graduated with his MBA in finance, an unexpected opportunity arose. "It was my intent to get into importing," Scott recounts. "However, I met a man whose name was Alfred Portale, and he had just graduated from the top of his class at the Culinary Institute of America. He was looking for a manager at Gotham Bar & Grill, so coming out of business school, I became a profit-sharing partner in the restaurant."
There, Scott combined his finance education and his wine expertise. While he ran the restaurant's books, he was also in charge of teaching the staff about wine. The multi-faceted job was a joy for Scott for 10 years.
While Scott was being interviewed for a magazine called Restaurant Wine, he learned from publisher Ron Wiegand that the master sommelier accreditation had recently expanded to allow testing in the United States. Ron encouraged Scott to pursue it, and he quickly passed the exam for the Advanced Sommelier certificate. It took Scott two attempts to achieve the Master Sommelier diploma. In 1991, he was the 16th person in the country to earn it.
Next, Scott spent a year as managing director of Tavern on the Green before opening Tonic Restaurant and Bar in 1998, when he acted as managing partner for three years. The following period brought a handful of consulting roles at restaurants like Picholine, Times Square Brewery, and the Russian Tea Room, as well stints at Jean-Georges Management and Les Halles Group. In 2010, Scott took on a beverage directorship at Junoon, where he found pairing wines with Indian cuisine to be intellectually fascinating. "I was always trying to do new things and challenge myself in different ways," he reflects.
Throughout this time, Scott was also an active member of the Court of Master Sommeliers, Americas, engaging in wine education to give back to the organization. He held the first two Advanced exams in New York and lectured frequently to students. In 2012, the court invited Scott to establish an official Intensive Sommelier Training program at the International Culinary Center, which he ran for the past nine years.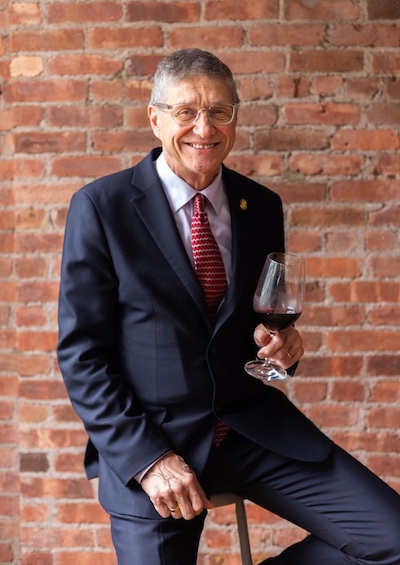 Now, Scott is bringing the program with him to ICE, with the same curriculum designed to prepare students to become certified sommeliers. The 200-hour course is offered in the daytime throughout 10 weeks or in the evenings for 17 weeks. "The certificate has a distinct currency in the market for potential employers. It's basically an implication that you've learned to talk about and sell wine, that you understand hospitality, and that you can be of specific use as an employee," Scott describes. He mentions that graduates of the program advance to use the training in all types of jobs, from restaurants and wholesale to public relations and wine writing.
The wines featured in the program are carefully curated to maximize important teaching points. Some of the bottles that Scott has woven in were discovered on his global travels. He's met and tasted with winemakers all over the world, from China, which has recently emerged as a major producer, to the Republic of Georgia, where ancient techniques are still utilized. Of course, he's visited wineries in countries like Portugal and Australia, as well.
Scott currently sits on the Court of Master Sommeliers, Americas' board of directors, where he serves on the communications, finance and examination committees. He brings with him six fellow members to instruct at ICE as the program is exclusively taught by master sommeliers.
As he embarks on this new chapter of his work with the court, he's nothing but optimistic. Scott celebrates the fact that young people are not afraid of wine and is looking forward to his classes being fuller and more popular. "The more the merrier," he declares. "I get a real thrill and personal satisfaction from handing down what I've learned over a 40-year career, sharing the information and seeing the students grow professionally."
Don't miss our next Intensive Sommelier Training Open House event online.
Pursue the Introductory and Certified Sommelier examinations at ICE.