From Military Sniper to Pastry Chef
Meet Chef Chad
Raised in an old-school Italian, "male-dominated" family on Long Island, the odds that Chef Chad Pagano would dedicate his days to sugar and flour were slim. His childhood had more to do with sports than sfogliatelle, so when it came to choosing a college, it's no surprise that Chad followed a soccer scholarship to Dowling College.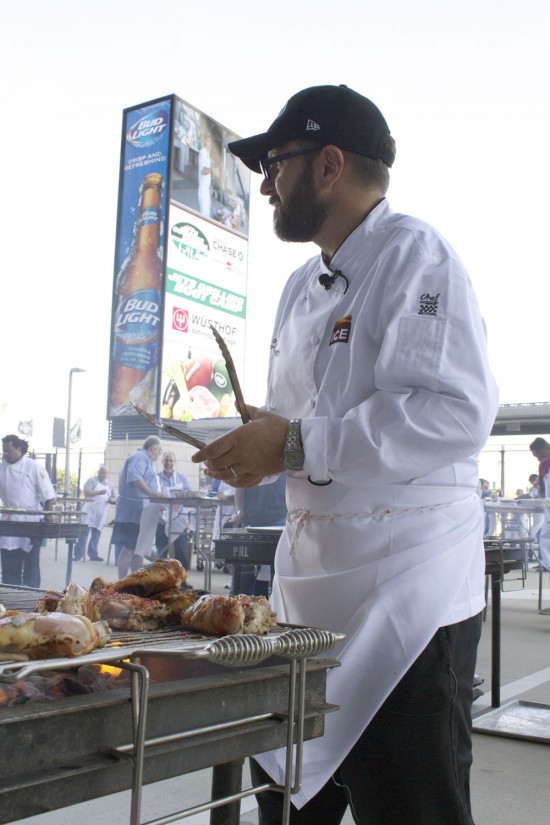 Yet his experiences with higher education left Chad feeling disillusioned (and barely passing classes), so he jumped ship to join the Army. It was the first professional decision he made that ran contrary to the expectations of his family (his mother told him he would "die in the war"), but it wouldn't be the last.
In the army, Chad found unparalleled success. His test scores allowed him to work in a wide range of areas, but he chose infantryman because he "wanted to jump out of planes." By 1989, he had reached his additional goals of working as a ranger and a sniper, but was beginning to have doubts about the army. After four years of the hazards of infantry life, Chad vowed to do something he loved with the rest of his life — and he knew it would be in food.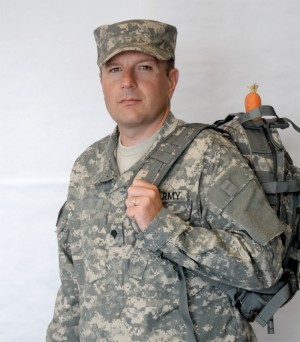 His lack of experience proved an issue in finding restaurant work, but Chad eventually found work at a pastry shop. Despite thinking it was "a girl's job", he found himself loving every moment of the experience. In particular, Chad was fascinated by the fact that the same basic ingredients could turn into so many different products — a feeling that stays with him in the kitchen today.
Using scholarship money from the Post 9/11 GI Bill™, Chad attended the (now closed) New York Restaurant School and found an externship in the pastry kitchen of the celebrated seasonal restaurant, Park Avenue. From there, he moved to American Place with famed restaurateur Larry Forgione, moving up the ranks until he became Executive Pastry Chef. During this period, he also worked with chef Jonathan Waxman, a proponent of the "California school of cooking", which greatly influenced Chef Chad's personal style.
After spending significant time in fine-dining restaurants, Chad was ready for a new challenge, and followed Forgione into hotel service at the Hilton. That job led to other corporate dining experiences and, eventually, a role at Great Performances, New York City's premier catering company.
Chef Chad thought he'd stay at Great Performances forever, but then 9/11 struck near the company's downtown offices. For two weeks, he did relief work with the Red Cross in Great Performance's kitchens, but was later laid-off, the fate of many downtown chefs at the time.
When Chef Chad came to ICE for an interview in 2002, he didn't realize it was a re-named continuation of the legendary Peter Kump's New York Cooking School. Following the philosophy he had learned from Waxman and Forgione, he was immediately impressed with the exceptional quality of the school's ingredients. Soon enough, Chad was teaching some of our most successful pastry graduates, from Zac Young to Clarisa Martino and Julian Plyter.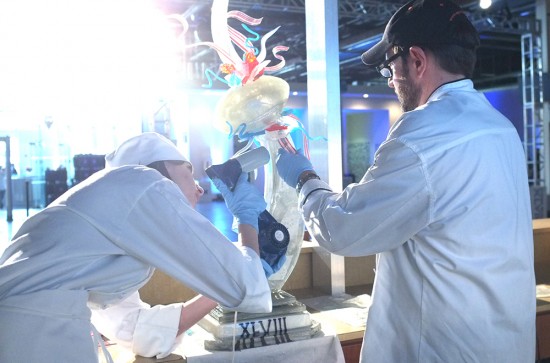 Outside of his teaching at ICE, Chad is particularly proud of his work at the National Pastry Champions, in which he placed fifth. He has also competed on various Food Network programs and arranged an in-house "Chopped"-style competition vs. Culinary Arts instructor James Briscione (who happens to the be first two-time champion of the "Chopped" television series).
Chad won the in-house round, but you can continue to see his friendly rivalry with Chef James play out at many ICE events, including our recent New York Jets Cooking School Tailgating Series. Last, but certainly not least, Chad has tapped into the savory side of his culinary skill with a radio show, "Wild Game Domain", on Heritage Food Network. An expert in respectful, sustainable hunting, Chad brilliantly features his sniper skills and culinary knowledge every Tuesday morning at 11 a.m. on the show — which was recently renewed for a second year on the radio.
Click here to learn more about ICE's career training programs.