Sip Like a Sommelier this Holiday Season
To ensure that you make the best "pour" decisions this holiday season, I've put together a list of picks that will fit any festive feast. Below are my recommendations, choices that are built on conventional wine wisdom but vary depending on your personal preference.
The recommended wine for holiday turkey seems to always be Beaujolais, a wine region in eastern France. Like liquid cranberry sauce, wines from Beaujolais exhibit tart strawberry and other fruity notes — plus the acidity balances with rich sauces that often accompany our sacred bird.
Instead of buying a simple Beaujolais, why not try a Cru Beaujolais ("Cru" meaning a vineyard or group of vineyards of recognized quality) from one of the northern villages of the region, such as Broilly or Juliénas.
Recommended:
Michel Tête Domaine du Clos du Fief Cuvée Tradition, Juliénas, France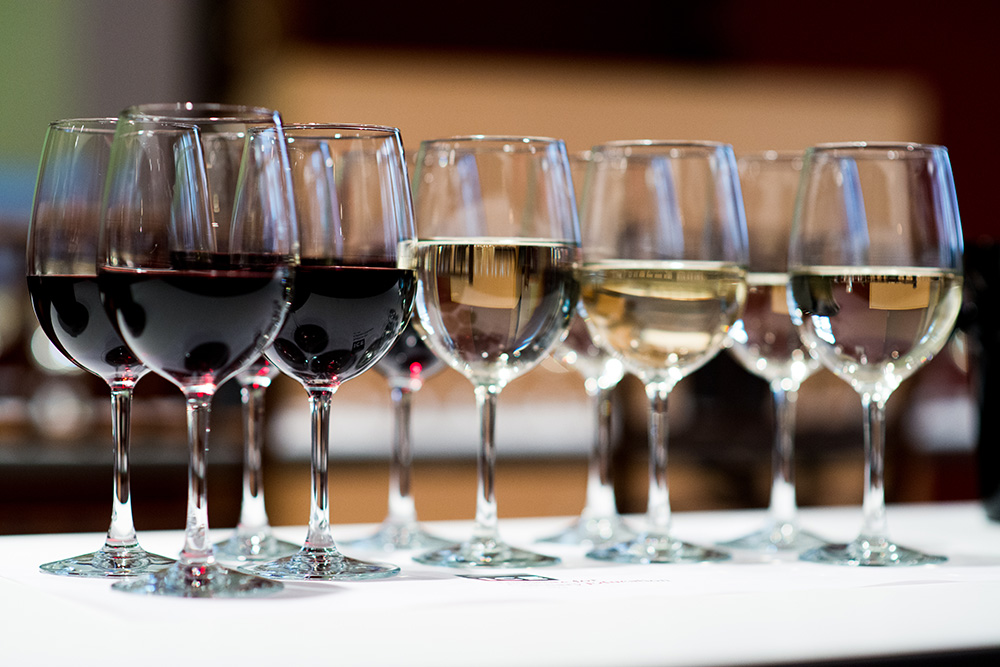 Prefer something a bit richer or more savory? Try a Pinot Noir, which happens to be a perfect match for heartier stuffings. To keep it American, head to Oregon for lighter, earthier versions. If you prefer more ripe fruit flavors, a Northern California Pinot would be a better choice.
Recommended:
Montinore Estate Reserve Pinot Noir, Willamette Valley, OR
While rich and buttery foods pair well with Chardonnay, salty foods also love a touch of sweetness. Why not try a local Riesling from New York's Finger Lakes region? Personally, my holiday meal plan features goose, so for a little more richness and spice, I might jump to a Finger Lakes Gewürztraminer.
Recommended:
Grgich Hills Chardonnay, Napa, CA
Frank Konstantin Semi-Dry Riesling, Finger Lakes, NY
Eminence Road Farm Winery Elizabeth's Vineyard Dry Gewürztraminer, Finger Lakes, NY
Lest we forget: celebrations call for bubbles. Sparklers — especially rosés, are flexible wines that pair with a variety of foods. Champagne, of course, is a reliable choice, but U.S. winemakers are producing fine sparkling wines all around the country.
Recommended:
Gruet Brut Rosé, Albuquerque, NM
Domaine Carneros Cuvée de la Pompadour Brut Rosé, Napa, CA
Don't let dessert stand alone — a semi-sweet or sweet bubbly wine always works, but for something richer, a ripe Muscat would be a nice choice. The stone fruits, orange and floral notes of a California Muscat might just be the perfect cap to your meal.
Recommended:
Quady Essensia Orange Muscat, San Joaquin Valley, Madera, CA
The reality is that holiday spreads contain dishes with a multitude of tastes and flavors, so a selection of wines might be required. Let your guests have fun making their own match — after all, what could be more fun than sipping your perfect pairing surrounded by the ones you love?