Six Food Books to Get You through the Shutdown
Chef Barry shares a reading list for ICE students practicing self care, professional development or social distancing while home from classes.
During these unprecedented times when many in the culinary industry are on quarantine or lockdown, the routine of flexing our culinary muscles can feel restricted. Many of my students and former students have identified this as a rare opportunity to seek culinary influences and do some quality reading.
Here are a few of my favorite food books, from informative and intellectual, to inspirational and artistic. During the hospitality industry shutdown, spread your curiosity and commit downtime to exploring the craft, science and art that is cooking.
On Food And Cooking: The Science and Lore of The Kitchen by Harold McGee
This is (as we say in England) an absolute belter — an in-depth look at food at its core. History and science are rolled into a book of huge culinary importance. This book takes a look at the whys of the cook and gives a huge sum of context to the fundamental preparations we see every day in the industry. This is the culinary bible for any serious cook who is keen to gain an in-depth knowledge of processes and ingredients.
Whenever I am at a culinary stumbling block in the culinary technology lab, experimenting with certain vegetables for example, I take a look at how the structure of my product will determine its reaction to heat. Cellulose, pectins and starches are each affected differently. This book provides an in-depth look at the science that we are constantly delving into. As chefs, we put our mark on our food based on our perception of taste. Using this book, we can acknowledge the underlying scientific transformation of that process and learn from it.
The Noma Guide to Fermentation: Including Koji, Kombuchas, Shoyus, Misos, Vinegars, Garums, Lacto-ferments, and Black Fruits and Vegetables by Rene Redzepi and David Zilber
This award-winning slab of fermentation fervor comes from the ever-influential restaurant Noma in Copenhagen. The book acts as a guide for the beginner fermenter and explains both equipment and ingredient processes alongside a good chunk of historical context. If you are bamboozled by the thought of growing bacteria, this read will take you through the art in a digestible manner. Top marks for introducing the cook to the amazing world of fermentation.
The Noma fermentation guide has led me to a realm of culinary intrigue, which I had never thought possible. I experiment regularly to better understand the transformative process of microbes and their magical effect. Most recently, I've begun studying the effects of koji and its wizardry in breaking down proteins and intensifying flavor at ICE.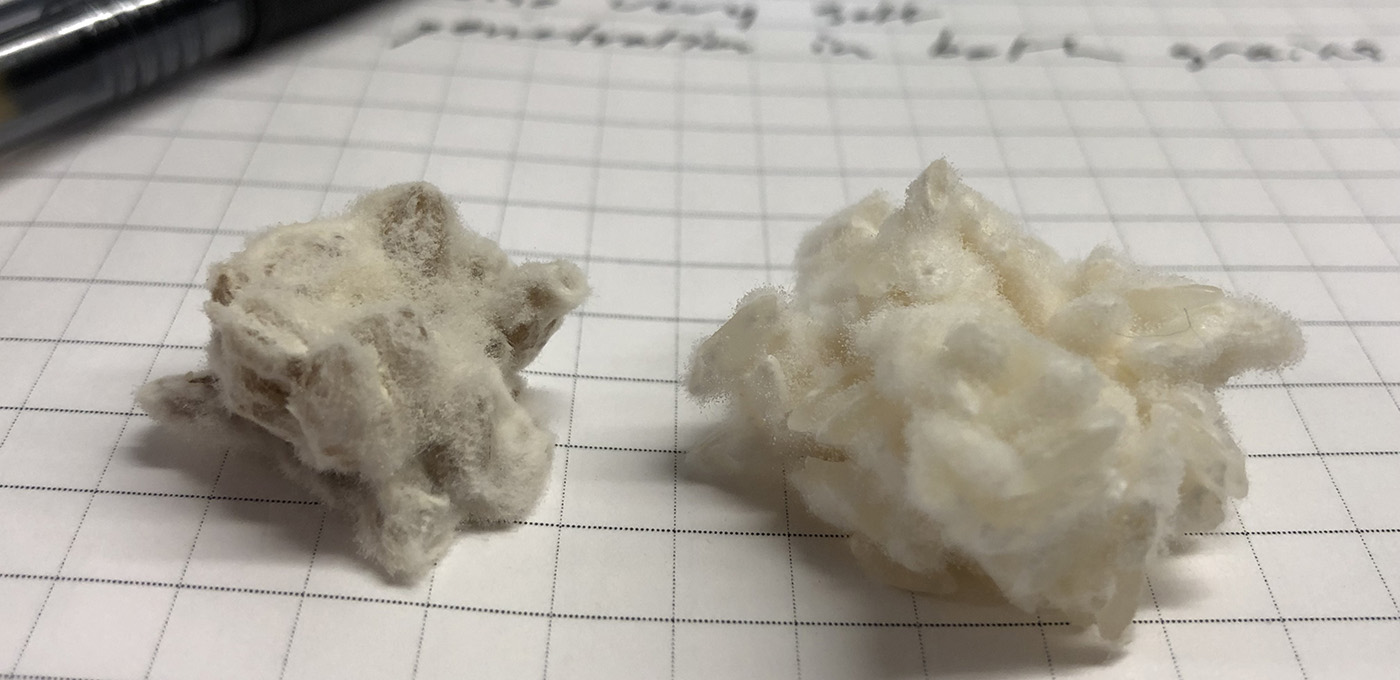 In My Blood by Bo Bech
This is certainly an elegant book. The recipes featured are extremely simplistic and focus on quality of ingredients with very little processing. Bo discusses his vision for his food and his restaurant Geist. He is a culinary leader whose food continues to have a massive impact on the industry globally. The dishes detailed in this book are an expression of his culinary vision and talent and take aim at over-complicated preparations, drawing back to the importance of the ingredient. It's a book that I pick up for inspiration whenever I realize that I am trying too hard.
Rogan: The Cookbook by Simon Rogan
British elite chef Simon Rogan presents dishes based on his restaurant L'enclume in Cartmel, the Lake District in England. Simon (although stating recipes are not accurate from his famed restaurant) presents iterations of his award-winning food and shares his love and vision of farm to table cuisine. Terroir and seasonality are constantly portrayed in this great book. It offers inspiration for the seasons!
White Heat by Marco Pierre White
This book features Chef Marco's timeless dishes, colorfully detailed alongside recipes and starkly contrasting photography of Marco in action. A book for inspiration, a read always gets me pumped up for my next task or service. Here, a true culinary legend is shown in full force.
Le Grand Livre de la Charcuterie: Terrines, Saucisses, Pâtés en Croûte by Arnaud Nicolas, Fabien Pairon and Christian Segui
The go-to book for charcuterie, by Meilleurs Ouvriers de France (MOF), this stunning recipe book is a comprehensive guide on high-quality French charcuterie with an extensive guide on terrines and ballotines, boudins, sausage, pate and foie gras. This easily readable and beautifully presented book highlights the masterful hand of the MOF with stunning and precise charcuterie work. You will, however, need to know French or find a translated version.
Add five podcasts for food professionals to your list and let us know what you make while you're home at @iceculinary. Learn more about studying with Chef Barry in Culinary Arts.