This Chef Introduced NYC to 'Punch-in-the-Mouth' Flavorful Filipino Cuisine
ICE alum Miguel Trinidad (Culinary, '07) didn't plan to create a mini-empire of Filipino cuisine in New York City. "I thought when I graduated ICE I would cook Italian food," says Miguel, who grew up idolizing PBS chefs like Lidia Bastianich. After graduating from culinary school, he landed a gig as executive chef at a popular restaurant in Soho.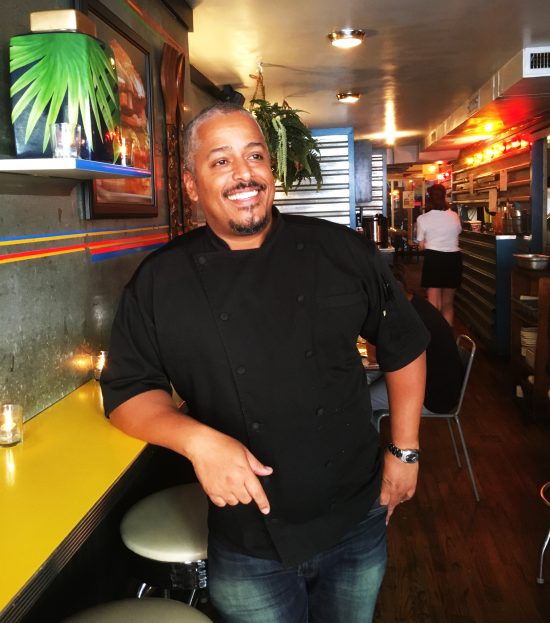 That's where he first met Filipino-American Nicole Ponseca, the restaurant's general manager who was looking to open an eatery that served the foods she grew up eating, like kare kare (oxtail stew) and chicharon buklakak (deep-fried pig fat). At the time, there was hardly a taste for Filipino cuisine in New York. Miguel had sampled Filipino food before and was intoxicated by the combination of bold flavors.
So he hedged his bets and joined Nicole's mission. Today, Miguel and Nicole helm two critically praised restaurants, Maharlika and Jeepney, and they're in the works on a cookbook, due in early 2018.
On a recent afternoon, I caught up with Miguel at Jeepney. On the wall hangs a photo of two hands tenderly cradling an egg — it's the famed Filipino dish balut (a fertilized, fermented duck egg). And yes, it's on the menu. The interior — vibrant colors, mismatched tables, the occasional pineapple and nods to Filipino culture — matches the chef's style: loud but thoughtful. Miguel and I chatted about Filipino cuisine, cooking at the James Beard House and the rise of fine-casual dining.
How was your experience at ICE — did you enjoy being a student?
I loved being a student at ICE. By the time I started with classes, I had been cooking for a long time. I knew a wide variety of ingredients and I had the opportunity to use that knowledge and do things with it. But there were a lot of things I didn't know, like [the five French] mother sauces and advanced techniques. I got to refine a lot like plating and timing.
I remember in Module 2, during our practical [exam] with Chef Ted, we had an hour to cook a steak, pommes frites and green beans. I was sitting there, watching everyone and Chef Ted said, "Miguel, what's wrong?" I told him I didn't need an hour to do it. He said, "Really? You think you can do this in how long?" I told him 15 minutes. He said he would time me, and if I didn't do it in 15 minutes, he'd fail me.
Wait, like beginning from raw potatoes?
Yes! We had practiced this. You dice your potatoes, put them in cold water, bring it up to a boil, once it comes to a boil, you drain them and put them in the cast iron pan with parsley and oil, and let it cook. At the same time, you're cooking your steak. Medium rare? Sure, that takes less than 12 minutes. Beans, you blanch them and pop them in a hot pan with garlic and butter. I almost failed, because I was a little too confident. But I did it in under 15 minutes.
When did you discover Filipino food?
I tried it for the first time when I was 19, and again when I met [my business partner] Nicole Ponseca after I graduated from ICE. I was working at a Southern restaurant in Soho called Lola and she was the general manager. I became executive chef after two months of working there. Nicole wanted to start a Filipino restaurant but couldn't find a chef who believed Filipino food could become mainstream. We teamed up and went to the Philippines to backpack through the country for three months.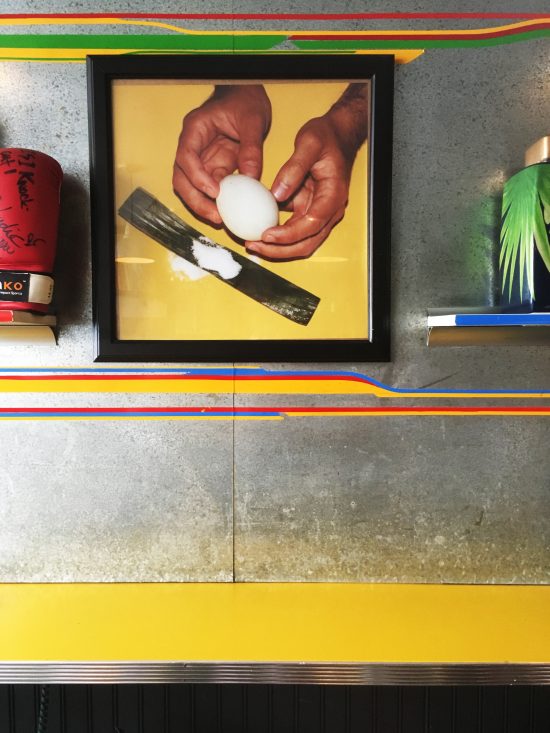 Did you hit up the grandmas and grandpas for their secret recipes? 
I learned a lot of recipes from Nicole's dad. I spent time with the yayas, which are housemaids, and the lolas and lolos, which are grandmas and grandpas. I also spent time with some of the top chefs in the Philippines like Claude Tayag.
I absorbed as much as I could, and then when we came back, we created a menu and started as a pop-up restaurant in the East Village in 2011. We just did brunch. We did that for eight months until we earned enough money to start Maharlika. Our first day, we had five people. Our second day: 10 to 15. Someone wrote an article about us in Time Out New York. Then the third weekend there was a line around the corner. We went from 15 covers to 120 to 170 to 200 — all served within a three-hour period.
And then the New York Times listed you as a Critic's Pick — that must have kept the momentum going.
We've been very fortunate with press. Maharlika won Metro New York's Best New Restaurant. We're Michelin-rated, Zagat-rated. Jeepney received two stars from the New York Times, three stars from Time Out New York. Condé Nast Traveler named Maharlika on their list of Where to Eat in the World.
What do you love, and what do you think people love, about Filipino food?
Filipino food is like a punch in the mouth. It's big, it's loud and it takes you on a journey. You have sweet, salty, sour — it all comes together. We approach our food like a glass of wine. We want it to hit you on the nose, all over the palate and have a strong finish. Even when you're stuffed, you still want to take another bite because it's so delicious.
Has it been challenging introducing Filipino cuisine to New Yorkers?
People are open to trying it. The flavors can be polarizing, but for the most part people are intrigued and happy and want to try more. They come in just to try balut — fertilized duck egg. The first time I had balut, the egg was a little overdeveloped, so I had some feathers and beak. We usually get them 11-14 days before they hatch, and it tastes like a rich, hardboiled egg.
What changes have you seen in the culinary industry since starting?
One of the biggest changes is that for a long time everyone wanted to get into fine dining. Now, everybody's more into fine casual. The food just needs to be good. You can't spend too much time on tweezers food, especially for a restaurant of Jeepney's size. Here it's about quality, about turnover, about fun and about experimenting. It's not just about the plate. It's about the service, the atmosphere, the crowd, the music, the cocktails — the whole package. I'm giving you a mini-vacation every time you walk in the restaurant.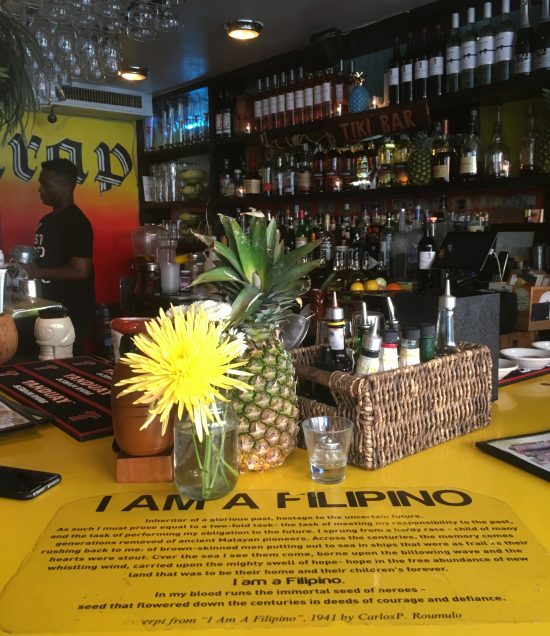 When you're hiring, do you look for people with a culinary education?
It helps when they have it on their resume. Especially when I get someone from ICE, I give him or her a chance to see what he or she can do. I feel like I'm giving them an extension of their education. It's helpful to have someone with a culinary background, but at the same time, it's important to find someone with grit.
You cooked at the James Beard House recently — how was that?
For one, it was a huge honor. It was absolutely insane and everything went off without a hitch. The food came out perfect. I was extremely happy. I also had an opportunity to work with my friends again. There's a group of us chefs who work in different restaurants — we've been friends for a while and we try to support each other as much as we can, to the point where if one of us is short on the line, someone else will jump in. When I told them I was cooking at the James Beard House, they said OK, what day are we there?
What is your culinary voice?
I'm loud and in your face (laughs). My culinary voice is all about really enjoying what you do. Listen, look, feel, taste, have all your senses involved in everything you're doing, then put it on the table and let someone else come into your mind —and see what you're feeling when you're cooking.
Ready to find your culinary voice? Click here to learn more about ICE's career programs. Watch Miguel talk about his culinary voice here.