'Generation Chef': Stirring up a Chef's Nostalgia
"Generation Chef: Risking It All for a New American Dream," a new book by journalist Karen Stabiner, is an insider's look at the first year of operation of Huertas, Jonah Miller's Spanish restaurant in the East Village. Karen was granted open access to Huertas – the kitchen, management meetings, applying for licenses, and other trials and tribulations of the first year of restaurant ownership.
The author dedicates a small portion of the book to my experience with élan, the second restaurant of which I was owner and chef. Reading this book was in many ways an emotional experience for me. Not to say that it isn't a good book — in fact it is excellent — nor to imply that the story isn't accurately reported and well written. My own story, however, is interwoven with Jonah's, and the book caused me to reflect on my career and on the enormous changes in the world of restaurants over the past several decades.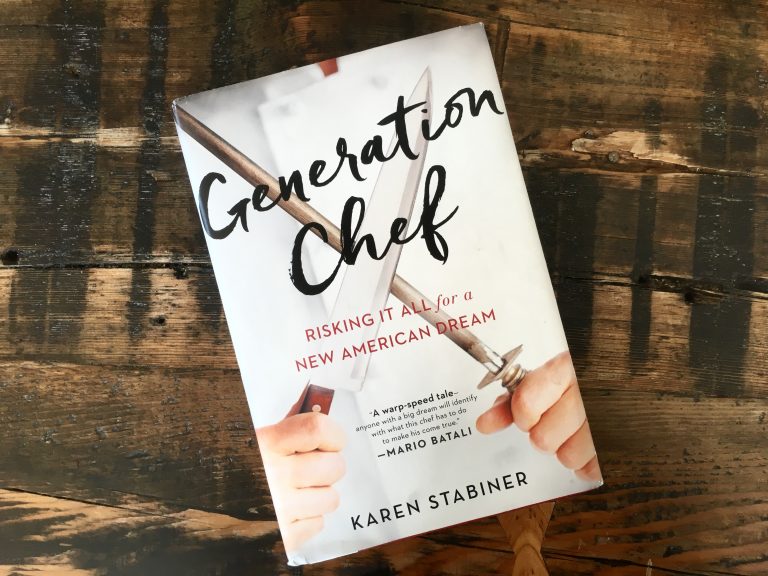 Jonah's first experience in a professional kitchen was at Chanterelle, the SoHo restaurant that my wife and I owned and operated for nearly three decades. When Jonah was thirteen years old, his best friend received a gift certificate for dinner at Chanterelle.
After that dinner, both boys asked if they could work in the restaurant kitchen for free during their summer vacation. I agreed and they spent two summers working in my kitchen. They were motivated, serious kids, and great to have around — standing on milk crates to prep squid for hours with no complaints.
In 2014, five years after Chanterelle closed its doors, Jonah opened his first restaurant, Huertas. Around the same time, I opened my "comeback" restaurant, élan. As the book recounts, we both had our difficulties, our ups and downs, but in the end, Huertas is still open, and élan is not.
Karen's exploration of our parallel stories made me reflect on the restaurant industry today. We live in a very different world than that in which Chanterelle thrived. In 1979, when I opened my restaurant in SoHo — then a remote, fringe area — there was no Food Network, no internet, no Yelp or Eater and very little restaurant hype. Print reviews, from publications like TheNew York Times and New York magazine, were all-important. The Zagat restaurant guides came along a few years later.
Few chefs were also restaurateurs, and when you opened a restaurant, you weren't already planning the next one and the next. My model was André Soltner, chef-owner of New York City's French restaurant Lutèce, who was famously in his kitchen every single day that it was open. As Karen notes, the models for young restaurant owners like Jonah and his business partner Nathan are restaurateurs like Major Food Group and David Chang —restaurant owners with multiple successful restaurants operating simultaneously. I had no grand scheme when I opened Chanterelle — not to change the world of restaurants in New York, nor to be famous or to start an empire.
Since then, the restaurant scene in New York has exploded with great restaurants and talented chefs like Jonah. Having multiple restaurants seems to be the only way to survive and prosper these days, and I certainly bear no ill will towards those who use that business model.
In fact, I find it remarkable that they can juggle so many restaurants and maintain consistent quality and experiences in all of them. Still, I'm not sure if it's the hype, the fickleness of the "foodies", or the cost of doing business, but I must admit to more than a twinge of nostalgia for the old days. The days when you could be a pioneer in New York, open a restaurant on a dream and a vision, and with luck, still be at it decades later.
Want to study culinary arts with Chef David? Click here to check out ICE's Culinary Arts program.